Defensive coordinator Jonathan Gannon has helped the Philadelphia Eagles establish themselves as one of the best defensive units in the entire NFL this year. They will need it when they face off against the San Francisco 49ers in the NFC Conference Championship game for the 2022 NFL season. Gannon will likely look to take advantage of rookie quarterback Brock Purdy in this high-stakes game.
Former Eagles linebacker Ike Reese knows their defensive scheme as well as anyone. He has first-hand experience being an Eagles defender. He recently shared his thoughts on Gannon and what his scheme means to their overall success. Reese did so during an exclusive interview with Sportskeeda on an episode of "The Ballfather" podcast.
"Jonathan Gannon has gone out and made the most of that talent. And there is somewhat of a playoff philosophy that's starting to permeate throughout the league from a defensive standpoint, and he may have been ahead of the curve, and embracing what it is.
•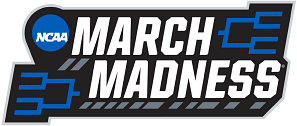 "If we can force you to use more plays to try to score, that increases our chances of forcing you into a bad play. In other words, defensive coordinators don't want to give up explosive plays. They don't want the ball thrown over their heads.
"So, they'll be willing to give you stuff underneath, thinking that eventually, you're going to make a mistake as an offense, or we're going to hold you to three."
"I know I'm going to have Philadelphia followers that don't watch this, and I want to be consistent in my message with you as I get to them, as sometimes they can be frustrated with Jonathan Gannon and in his philosophy as a defensive coordinator.
"They want him to be more aggressive. They want him to blitz more. They want more of an attack-style defense. It took me a year to embrace it, but I fully embraced it this season."
"If you have the players to get after an offense, you don't have to do anything, but allow them to be who they are. So, his philosophy of allowing his talent up front to get out to a quarterback and play coverage on the back end, has allowed him to set records this year, from a defensive standpoint that we haven't seen around here under some of the best coordinators that have ever coordinated for Philadelphia: Buddy Ryan, Carson, Jim Johnson, Ray Rhodes. Jonathan Gannon this year, his defense has put up numbers that we didn't put up during those times, and sometimes he's not fully appreciated."
Ike Reese makes an excellent point about Jonathan Gannon. In just two years in his current position, he has helped elevate the Eagles' defense to one of the top overall units in the entire NFL.
Jonathan Gannon has helped transform the Philadelphia Eagles defense
Jonathan Gannon accepted the defensive coordinator position with the Philadelphia Eagles prior to the start of the 2021 NFL season. During his first year, his defense ranked 18th in points per game and 10th in yards per game. While this appears mediocre at first glance, it was their best finish since the 2017 NFL season when they won the Super Bowl.
The Eagles defense has taken a huge leap forward during the 2022 NFL season in their second year with Jonathan Gannon in charge. They are ranked eighth in points per game and second in yards per game as one of the best overall defenses in the NFL. They also featured an incredibly dominant pass rush. They recorded 70 team sacks this year. This is, at least, 15 more than any other team in the NFL.