At first, Henry Winkler did not have anything to do with Kansas City, let alone the Chiefs. Then, on Thursday, he appeared on The Rich Eisen Show and mentioned star quarterback Patrick Mahomes out of nowhere.
Not only did he mention the 27-year-old Chiefs star in response to a question by Eisen but also said that Mahomes is one of his heroes.
Check out his full response in the video below:
•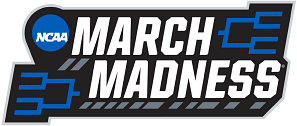 The septuagenarian actor said that he eventually met Mahomes in November 2022, during the Chiefs' Sunday Night Football game against the Los Angeles Chargers. During their meeting, the quarterback had a special gift for the Happy Days actor.
Speaking on Eisen's show on Thursday, Winkler recounted:
"It was the most adorable thing, if I may use that word. This behemoth comes running across the field after the team meeting on the field and he smiling, and he says to me, 'I have a surprise for you', well, I'm so excited. and he gives me his jersey. I am speechless...
He also said that seeing Mahomes play, while being hurt, felt different from his past meetings with famous athletes:
I have met a lot of athletes, you know, I've met a lot of wonderful people who have, you know, made something of themselves out in the universe. But to meet that young man, and then to watch him play, and then to watch him get hurt and then to watch him run six or seven miles with a hurt foot or hurt ankle in order to take his team, Mr. Kelce, Mr. Smith, and all of those wonderful players, to the promised land I saw it was touching, amazing, inspiring."
---
What story does Henry Winkler have on Adam Sandler and The Waterboy?
Sticking to the subject of football, Winkler also discussed his experience working with Adam Sandler on The Waterboy. The film is considered one of the greatest football movies of all time, and Winkler, who plays Klein, the head coach of the Mud Dogs, had nothing but praise for Sandler on set.
"I think that is, like, his most famous movie. My God, he is so funny. But you know, he is also so serious. He's in charge of every detail. You know that bit where I'm kind of like waving and talking to the baby and waving and talking to the dolphin, he had about a million of those. And he just stood in front of it by the camera and said, 'OK, now you're talking like a baby. Now you're talking to dolphins.'"
"And then in the editing room, they pick what's the funniest. 'Really? And what about me standing in high heels with a phone that's not attached to anything?' I literally did not know what I was doing. I said, 'What is this? This man is a brilliant creator.'"
Edited by Shamik Banerjee