Aaron Rodgers recently appeared on an episode of How Hungry Are You? with host Serge Ibaka. The NFL and NBA superstars discussed a variety of topics, including Rodgers' opinions about the greatest quarterbacks of all time. He offered Ibaka his top five, NFL GOAT, and Packers GOAT, among others.
While Aaron Rodgers initially claimed he wouldn't include himself in the top five quarterbacks in NFL history, Serge Ibaka convinced him to do so. He then added Joe Montana, Brett Favre, Steve Young, and Tom Brady to his personal top five in no particular order.
The most notable name Rodgers left off his list is Peyton Manning, one of the most decorated quarterbacks of all time. Manning has won five NFL MVP awards, one more than Rodgers, and two Super Bowl rings, also one more than Rodgers. While this may be a controversial omission, Rodgers at least paid his respects to Tom Brady, naming him the GOAT.
•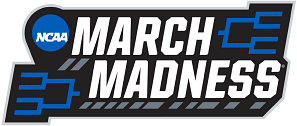 Why does Aaron Rodgers believe Tom Brady is the GOAT QB?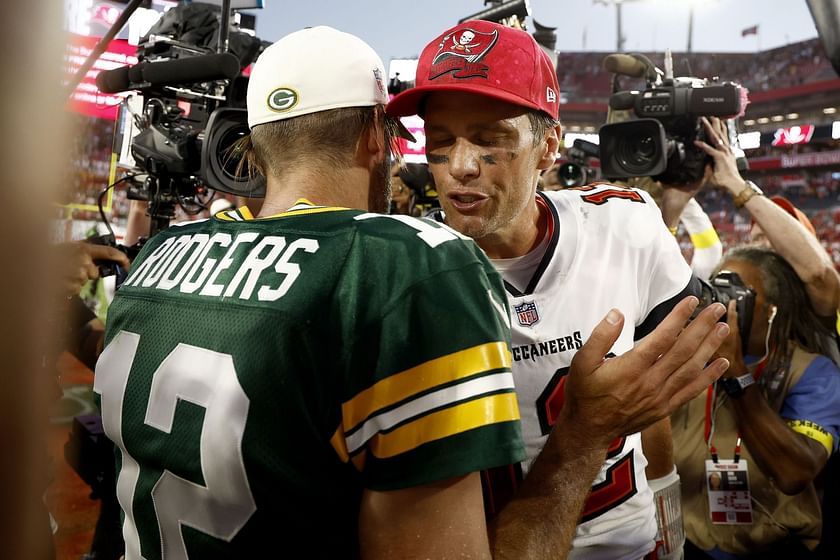 When asked who the greatest quarterback in NFL history is, Rodgers had this to say:
"I mean, when I think greatest quarterback? I think you gotta go by championships, probably. So that'd be Tom."
Tom Brady holds the NFL record with ten Conference Championships and seven Super Bowl rings. He won six rings and nine AFC Championships with the New England Patriots, adding an NFC Championship and another ring with the Tampa Bay Buccaneers.
For comparison, Rodgers has played his entire career with the Green Bay Packers and has won just one NFC Championship and one Super Bowl ring. Brady accomplished the same amount in his very first year with the Buccaneers. Rodgers believes Brady's extensive list of championships is what makes him the GOAT.
Who did Aaron Rodgers pick as the greatest QB in Green Bay Packers history?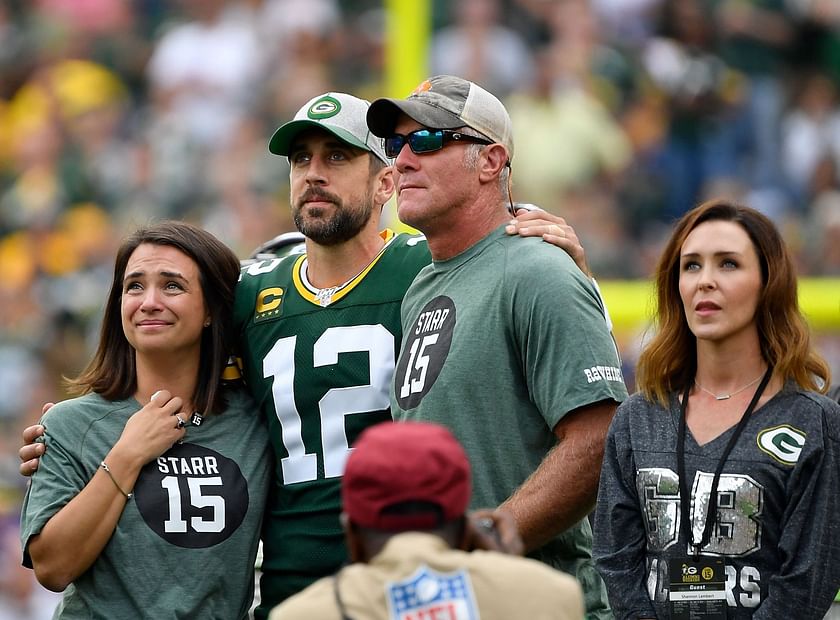 The Green Bay Packers franchise has produced some of the greatest quarterbacks in NFL history. Bart Starr helped the Packers win each of the first two Super Bowls ever played. Brett Favre retired with numerous NFL records and a Super Bowl ring. They are all some of the greatest legends in NFL history.
Serge Ibaka initially asked Aaron Rodgers whether he or Brett Favre was the greatest Packers quarterback in NFL history. Rodgers pivoted from the original question, saying he believes it's Bart Starr. When Ibaka pressed him to answer the question as it was asked, Rodgers had this to say:
"Me. Who's not going to say yourself?"
According to Rodgers, this places Favre third in Packers history behind Starr and himself. While this answer isn't necessarily incorrect, it contradicts his previous opinion of the top five quarterbacks in NFL history. He included Favre but not Starr on that list. He also hesitated to place himself among the top five all-time players, but he clearly believed Favre belonged there.