Most NFL fans are missing Rob Gronkowski out on the field. The tight end was easily one of the league's most successful players, forming a formidable tandem with Tom Brady. Gronkowski even followed Brady to the Tampa Bay Buccaneers, where he won his fourth Super Bowl.
Fans are well aware of his back-shoulder fade, which has become a signature move for him and Brady. The move, which was developed over the course of 11 seasons, has resulted in numerous touchdown catches.
•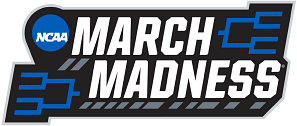 While speaking to the press in 2020, Gronkowski was asked about the move. He replied with an interesting analogy, which came from his mother's words.
"It's like a saying my mom used to say: 'It must be maple syrup because butter don't drizzle like that,'" Gronkowski said when asked about his throw. "You don't got much time to react and syrup drizzles … you've gotta make that play,"
He continued:
"And a stick of butter -- it's a block, you've gotta put it in the microwave, melt it -- that just takes too long. You've gotta make that play right away, baby, and that's why I'm like the maple syrup. That's why she used to always say that, 'cause I'm quick with it. I just drizzle all over the place!"
---
Has Rob Gronkowski retired from the NFL?
As far as Gronk's words are to be trusted, the tight end has retired. Last year, the 33-year-old stated that he was more or less done playing football.
"I'm done with football," Gronkowski said. "Love the game. Definitely blessed with all the opportunities the game of football has given me, and relationships -- obviously here in New England Patriots for nine seasons and down in Tampa for two.
He added:
But done with football and stepping my feet into the business world, business ventures, and just seeing what's out there and where I can find my place."
Earlier this month, on the "Let's Go!" podcast, he also took a dig at Brady for convincing him to come out of retirement. Despite what anyone told him, it was the numerous hits that convinced Rob Gronkowski to retire.
He mentioned Brady, and how the star QB does not think about the hits he wasn't taking. This was also not Gronk's first retirement. Before the 2021 season, he had previously retired in 2018.
Gronk ultimately returned to play for Tampa Bay Buccaneers tagging with Brady in 2020.