Instagram model Veronika Rajek is a big Tom Brady fan. She couldn't hide her excitement after the Tampa Bay Buccaneers quarterback was rested for the second half against the Atlanta Falcons.
Brady completed 13 of his 17 passes for 84 yards and a touchdown before being rested. Rajek took to her Instagram to give her thoughts on the Buccaneers quarterback having an early day to finish the regular season.
•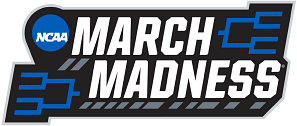 Despite the Buccaneers losing to the Atlanta Falcons 31-17, it mattered not as Tampa Bay had already secured their playoff berth. After an indifferent year that saw the Buccaneers drop well and truly out of Super Bowl contention, they somehow managed to steady the ship and make a late run.
Who are the current Super Bowl favorites?
Winning two of their last three games, including a vital win over the Carolina Panthers, the Buccaneers will enter the postseason in decent enough form.
Many were questioning Tampa Bay playing Brady at all in a meaningless game as no good could come from him playing. Luckily, the 45-year-old quarterback got through unscathed as he made it to halftime. As Rajek pointed out in her Instagram post, she was hoping that the quarterback was being rested.
---
Tom Brady is into yet another postseason with Tampa Bay
Despite their 8-9 record, the NFC South is such a weak division that the Buccaneers did enough to win it with eight games. This secured yet another postseason under the seven-time Super Bowl-winning quarterback.
With so many playoff scenarios at hand in Week 18, it looks like the Buccaneers will be playing the Dallas Cowboys at home in the Wild Card Round. Having already beaten Dallas this year (in Week 1), Brady and the Buccaneers will likely feel good about their chances of an upset.
The Cowboys can move into either the No. 1 or No. 2 spot depending on what results go their way. Meanwhile, it looks almost certain that a playoff encounter with Tampa Bay is on the cards.
Rajek is undoubtedly looking forward to the postseason with Tampa Bay.
Edited by Nicolaas Ackermann