Philadelphia Eagles safety C.J. Gardner-Johnson is without a doubt one of the rising superstars in the NFL. He had a career year during his first stint with the Eagles, but it looks like his time with the birds is coming to an end.
The official deadline for NFL teams to use the franchise or transition tag concluded yesterday at 4pm ET. There were some interesting moves made around the league. One such move came when Eagles insider Adam McLane announced that the team would not place the tag on safety C.J. Gardner-Johnson and other players.
•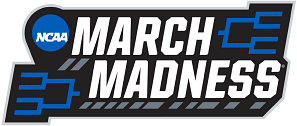 Philadelphia acquired C.J. Gardner-Johnson from the New Orleans Saints prior to the 2022 season (in exchange for a 2023 fifth-round pick and a 2024 sixth-round pick). He had a breakout year as he switched from cornerback to safety and was a vital cog in Philly's journey to the Super Bowl.
The safety accounted for 67 tackles, one sack, five tackles for loss and eight defended passes. He also co-led the NFL with six interceptions.
With no tag or contract being imminent, it looks like Gardner has made up his mind. He took to Twitter to post his final goodbye video with an interesting song choice for the tribute - Tom Odell's hit "Another Love." It appears he was describing his love for the fans and the city, implying they will never know what it means to him.
The video was captioned:
"All Love Philly"
---
What's next for the Philadelphia Eagles this offseason?
The Eagles are now in an interesting spot as they look to build their roster for yet another run at the Super Bowl, this time to bring home the Lombardi Trophy. It all starts with Jalen Hurts, and extending his contract this offseason is vital.
Hurts, who had a stellar year, will be looking for a deal of around $45 million per year. This would make him one of the highest-paid quarterbacks in the league, alongside the likes of Russell Wilson, Deshaun Watson and Aaron Rodgers.
GM Howie Roseman, though, will be looking to address the main issues first.
Philadelphia will have multiple players hitting free agency this coming week. These include Jason Kelce (C), James Bradberry (CB), Javon Hargrave (DT), Brandon Graham (DE), Isaac Suemalo (G), T.J. Edwards (LB) and Kyzir White (LB). All these players will be hard to replace. Even if the positions are filled, the intangibles they bring to the table matter.
Roseman will be looking to build a good roster around Jalen Hurts in the upcoming NFL draft. The Eagles have the 10th (which they acquired from the New Orleans Saints) and the 30th pick in the first round.
It will be interesting to see how they navigate through the draft and the offseason as they look to build a Super Bowl contending team for the 2023 NFL campaign.