A court filing has revealed that Jackson Mahomes asked a Johnson County judge to alter his bond by allowing him to communicate with witnesses.
The Kansas City Star cited that, if granted, Mahomes, brother of Kansas City Chiefs quarterback Patrick, can contact four individuals identified as witnesses. The motion also believes that the social media influencer is isolated by keeping the distance between him and the witnesses.
Mahomes was previously charged with one count of misdemeanor battery and three counts of aggravated sexual battery. He was released on a $100,000 bond.
•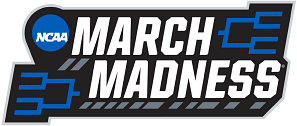 Jackson Mahomes received those charges after allegedly physically and sexually assaulting the Aspens Restaurant and Lounge owner in Kansas City last February. He also had a physical confrontation by shoving one of the restaurant's male servers while intoxicated.
A surveillance video showed a man in Mahomes' likeness grabbing a woman wearing a pink top and skirt. He grabbed her multiple times in her throat while forcibly kissing her. The footage has made rounds on social media.
While the woman pleaded for him to stop, Mahomes repeated the act without consent. She wiped her mouth before he made another move.
After his brief court appearance earlier this month, Mahomes is set to return on May 11. As part of his bond, he cannot consume alcohol, illegal drugs, and controlled substances. He will also have to submit to drug testing.
Mahomes cannot comment publicly, especially about the accuser and her establishment. If proven guilty, he can be locked up for up to 55 months for aggravated sexual battery.
Mahomes took a social media detox following the arrest. However, he has returned to the platform by posting pictures of him attending the 2023 NFL Draft with his brother, Patrick Mahomes.
---
Jackson Mahomes' list of previous controversies
The lives of the two Mahomes brothers are on opposite spectrums.
Patrick Mahomes is a two-time Super Bowl champion with several business ventures and endorsements. He also signed a 10-year, $450 million contract with the Kansas City Chiefs during the 2020 offseason.
Conversely, Jackson Mahomes has had his fair share of issues. After the Chiefs' 2021 Week 2 loss, he dumped water onto Baltimore Ravens fans but was defended by Kansas City mayor Quinton Lucas.
A month later, he also received criticism for dancing on the memorial logo for the late Sean Taylor.
He received more backlash when he called out Kansas City cocktail bar SoT for alleged terrible service. The establishment responded to his criticism by saying:
"We survived a global pandemic. We'll survive your ego."
Finally, he video-bombed an interview of his brother with the NFL Network after Super Bowl LVII. He was seen dancing in the background while looking at his camera before apologizing for his behavior.
Jackson Mahomes has 35,900 followers on Twitter, 259,000 followers on Instagram, and 1.1 million followers on TikTok.
Edited by Anantaajith Raghuraman