The 2023 season has been tough for Josh Allen, with the Buffalo Bills quarterback in the middle of a rough stretch and his team looking outside the playoff picture with a 5-4 record. The Bills recently fired offensive coordinator Ken Dorsey to try and get a spark to compete this season.
With the Buffalo Bills struggling to beat good teams and with Josh Allen turning the ball over a lot of times, NFL fans discovered something on Saturday that was a full plate to get after the quarterback: EA Sports' Madden NFL 24, which originally had Allen on the cover, has switched to former quarterback Michael Vick.
Now, mind you - this is something that EA Sports has been doing for a while, but NFL fans did not waste the chance to make jokes about Allen:
•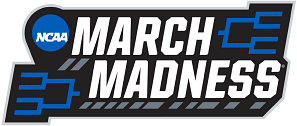 Josh Allen has been struggling in 2023
Even though Buffalo has been suffering with turnovers, moving the chains hasn't been a problem for them.
However, they have developed a worrying trend recently: the lack of efficiency in the red zone. The Bills have scored touchdowns 68.5% of the time they reached the 20-yard line, the third-best mark in the league.
However, taking into account only the last three weeks, this number plummets to 54.55%, 17th in the NFL. Stefon Diggs is one of the most used players in this area of the field, and Dalton Kincaid is also an option, but the team needs more.
Will the Bills fire Sean McDermott?
It's certainly a possibility because, at the end of the day, the head coach is the one making decisions about who his assistants are. And the Bills have had their fair share of misses on coordinators during Sean McDermott's tenure.
McDermott was the one responsible for promoting Ken Dorsey in 2022, and he was the one responsible for not firing him after the elimination during the playoffs to the Cincinnati Bengals. He's also the one responsible for the entire defense following Leslie Frazier's retirement after the loss in January. Josh Allen has not made the Super Bowl in his career yet and time may be running out.