Tom Brady called time on his legendary NFL career on Wednesday, February 1, 2023.
His contract with the Tampa Bay Buccaneers expired at the conclusion of the NFL season, so his future had been a big question of the offseason. Many speculated on what he would do next as all options appeared to be on the table. Apparently, continuing to play football is not in his plans.
Brady made the announcement himself by posting a video to his social media accounts. It understandably received a ton of reactions from many around the NFL, including fans, players and coaches. One of the heartfelt goodbyes that surfaced was from Julian Edelman, his former teammate with the New England Patriots.
•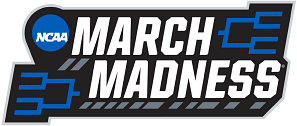 Edelman also proposed an option for Tom Brady about what to do this year following his retirement:
"Pickleball partners?"
Jumping on the the pickleball courts with Julian Edelman could be an option for Brady if he wants to keep his competitive spirit going. Pickleball is one of the fastest growing sports in the world and features many retired professional athletes participating. Larry Fitzgerald, Michael Phelps and Andy Roddick are just a few examples.
Brady is no stranger to participating in athletic competitions outside of football. He has regularly competed in charity, celebrity and amateur golf tournaments, including multiple appearances on The Match.
Perhaps pickleball could be his new competitive outlet, especially if Edelman truly wants to partner with him. They have dominated the gridiron for years as a duo, so they may be able to find success in other sports partnerships as well.
Tom Brady and Julian Edelman helped the New England Patriots achieve great success
Julian Edelman spent his entire career with the the New England Patriots with Tom Brady as his primary quarterback. Edelman joined the team in 2009 and remained there until he retired at the conclusion of the 2020 NFL season. Edelman served as one of the top options in the passing game, recording more than 100 targets in every season that he appeared in at least 10 games.
The dynamic duo never recorded a losing season while playing together, while consistently stepping up their game in the playoffs. They combined to win three Super Bowls. Brady was named the MVP in two of them, while Edelman won the award for Super Bowl LIII.
Edited by Joseph Schiefelbein