Justin Jefferson has become a superstar in the NFL in just three seasons. The Minnesota Vikings wide receiver is coming off a huge season where he led his team to a division title.
There is no doubt that Jefferson is among the best players in the NFL, but the star receiver is also a pretty good gamer. He is often seen playing games, and live streaming on Twitch as well. In a recent video for GQ Sports, Jefferson revealed the toughest player he has ever faced in Madden.
It was none other than former Minnesota Vikings running back Dalvin Cook. The former LSU receiver heaped praise on the star running back's abilities in the game.
•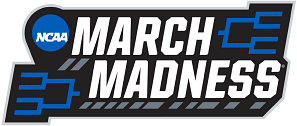 Here's what he had to say:
"The best Madden player I have played was Dalvin Cook 100%. He knows all the ins and outs too, you know all the audibles… crazy because when he goes see this… he will be like 'I told you', listen, that's why I mean, I have to give it to him. I have to give it."
Dalvin Cook was recently released by the Minnesota Vikings, and there is no denying that Justin Jefferson will certainly miss his presence on the team.
However, now that Cook is longer with the Vikings, Jefferson can boast about being the best Madden player on his team.
---
Justin Jefferson is arguably the NFL's best WR
Last season, Jefferson led the Vikings from the front, and the franchise was able to make the playoffs in the end. In the games where he didn't play his best, the team struggled and was unable to win those games.
Jefferson is arguably the best wide receiver in the NFL, and few can dispute that. Although Davante Adams does have a claim at the top spot, Jefferson arguably had a better season than the Las Vegas Raiders' receiver.
Last season, the Vikings star had 128 catches for 1,809 yards and scored nine touchdowns in 17 games. He also won the NFL's Offensive Player of the Year award.
The Vikings drafted Jordan Addison this year, and that could help Jefferson to produce more for the team, given the former USC receiver will attract some of the defensive attention.
---
If you use any of the above quotes, please credit GQ and H/T Sportskeeda.
Edited by Abhimanyu Chaudhary