According to NFL Network Insider, Tom Pelissero, Dalvin Cook's time at Minnesota Vikings has ended. After six adventurous seasons, the four-time Pro Bowler is expected to part ways with the Vikings. The running back now becomes the latest big name to enter the free agent market.
The Vikings selected Cook in the second round of the 2017 NFL Draft as the 41st pick. Despite his injury troubles, the running back has been a starter for the team in the last five seasons, rushing for over 1,000 yards in the last four seasons.
•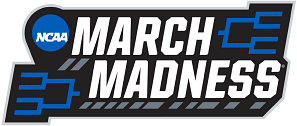 However, that story is over now. Despite ongoing discussions about potential trades involving the running back, no agreement was reached. The Florida State alum now has to take the next step in his NFL career, a move that will save the Vikings a massive cap space.
The release of Cook by the Minnesota Vikings was prompted by his $10.4 million base salary for the 2023 season. Additionally, the running back has $2 million guaranteed, although this amount may be subject to offsets if he signs with a new team.
Under the terms of the five-year extension contract worth $63 million that he signed in 2020, Dalvin Cook was set to receive $11.9 million in the 2024 season and $12.9 million in 2025. As of Thursday, the Vikings had around $9,749,972 in cap space available.
Releasing Dalvin Cook will result in Minnesota clearing $9 million in salary cap space. However, they will still have to account for $5,101,272 in dead money for the 2023 season, followed by an additional $3,101,273 in dead money for the 2024 season.
The decision to release him after June 1 allows for the dead money to be spread out over the next two seasons. Had they been able to secure a trade for him, they would create a cap space of $11 million since the acquiring team would assume the $2 million guaranteed salary that remains on his contract.
---
Which teams are interested in Dalvin Cook?
Looking at his performance since 2019, Dalvin Cook ranks third in terms of rushing yards with a total of 5,024. He also holds the second position for rushing touchdowns with 43 and ranks second for rushing first downs with 258. These statistics further demonstrate Cook's impact and productivity as a top running back in the league.
There have been circulating rumors suggesting that the Miami Dolphins are highly interested in acquiring the running back. Additionally, the running back has expressed to his close circle, a potential desire to join forces with Josh Allen and the Buffalo Bills.