According to multiple reports, the Vikings have seemingly come to a decision on Dalvin Cook. The running back is slated to be released after a lack of trade offers.
Cook's release appears to signify a change of direction for Minnesota. The soon-to-be-free agent ran for 1,173 yards in 2022, marking the second-highest total of his six-year career. Cook had eight touchdowns to go with those yards this past season.
•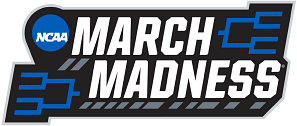 Alexander Mattison is expected to be RB1 in Minnesota upon Cook's release.
Dalvin Cook's contract situation explored
Cook had a cap hit of $14 million for the 2023 season. Next year, that number would've risen to $15.6 million and $13.5 million in 2025. His Vikings contract was slated to run out in 2026.
The Vikings will now save $9 million in cap space and take on $5.1 million in dead money after the move.
Dalvin Cook landing spots: Where could RB land in 2023?
According to his trainer, Cook wants to end up on the loaded Miami Dolphins this year.
There were rumors that Miami tried to trade for the wantaway RB earlier this year. However, since no trade offer materialized, Cook stayed on the roster.
His release gives Miami the opportunity to make a run for his services.
The Ravens and Denver Broncos have also been credited with an interest in Cook, while the Bills could also think about securing his services.
The Cowboys, though, are another intriguing destination.
Having let go of Ezekiel Elliott, the consensus among Cowboys fans was that Tony Pollard would be leading the charge heading into 2023. But Cook and the Cowboys have been essentially linked forever. What scuppered a previous move was the money. Now that he's released, that clearly won't be a problem.
Bringing Cook on board would mean fielding an offense with CeeDee Lamb, Brandin Cooks and Tony Pollard. Dak Prescott, of course, will be pulling the strings, but the trio could possibly wreak havoc together.
At this stage, Cook is also a much more well-rounded player than Elliott. While there have been rumors of Jerry Jones pondering bringing him back, adding Cook would pretty much shut the door on that move.