With Dalvin Cook now in the fold for the New York Jets a little later than I expected, two more running backs, Josh Jacobs of the Las Vegas Raiders and Jonathan Taylor of the Indianapolis Colts, are entangled in contract struggles.
Defensive lineman Nick Bosa of the San Francisco 49ers and Chris Jones of the Kansas City Chiefs are two more stars looking for new contracts. Here's the latest on all four.
Dalvin Cook officially signed with the New York Jets yesterday for a reported one-year deal worth $8.6 million. This comes on the heels of Saquon Barkley also signing a one-year deal worth just $10 million in guaranteed cash with an additional $1 million in incentives.
•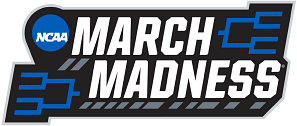 What to expect on the Josh Jacobs and Jonathan Taylor front
People in the league tell me they expect both Josh Jacobs and Jonathan Taylor to receive deals similar to the one Barkley signed - a short-term deal that won't extend past one, maybe two seasons. The contracts will include a lot of guaranteed money but won't be the long-term deal both Jacobs and Taylor desire.
Many in the league commiserate with the top ball carriers in the NFL and their inability to sign long-term, multi-year contracts. To a person each told me the Barkleys, Taylors and Jacobs of the NFL deserve the security of a long-term contract yet they don't see teams breaking from the recent pattern of offering shorter deals for players at the running back position.
---
49ers dealing with a sticky situation with Nick Bosa's holdout
The situation with Nick Bosa and Chris Jones is more complicated and likely won't be resolved any time soon. Sources say there's been very little communication between the player representatives and their respective teams.
Both Bosa and Jones are looking for a contract that would match or exceed the deal signed by Aaron Donald. A future Hall of Famer, Donald signed a 3-year, $95 million contract last year, $30 million which will be paid out this season.
Sources tell me the Bosa situation could last a while and it's not out of the question the three-time Pro Bowler could miss the start of the season due to the contract dispute.