Cleveland Browns defensive end Myles Garrett is having a career season in 2023 and while the NFL MVP award typically goes to an offensive player, his play is changing the narrative.
Pro Football Talk's Mike Florio believes that the NFL MVP Award should be given to Myles Garrett. Florio believes that of the five names that go on the MVP ballot, Garrett's name has to be on there, if not the first name listed. He believes the success of the Cleveland Browns this season will determine whether or not Garrett is recognized.
He's got to get MVP votes, he's got to be on the ballot, the five person ballot, and maybe he's the winner, maybe he's the first name down if the Browns are the one seed in the AFC, because there's nobody else in that team that would deserve it. And he's the heart and soul of that team. And he's dominant.
•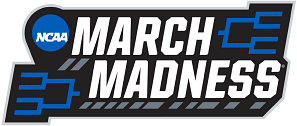 We haven't seen it since Lawrence Taylor in 86. And before that, it was Alan Page and 71 on that on that track. It's overdue by about five or six years to happen again, no more than that because it was 15 years later, it's been 36 years it's more than it's long overdue. PFT
Mike Florio went on to say that New York Giants linebacker Lawrence Taylor was the last defensive player to win NFL MVP honors and that was in 1986. The Pro Football Talk co-host insisted that it is way overdue for a defensive player to be named MVP.
NFL sack leaders 2023: Myles Garrett reigns supreme
Cleveland Browns defensive end Myles Garrett currently leads the league in sacks so far through 11 weeks of the 2023 NFL season. Garrett's 13 sacks so far this season is just one ahead of Minnesota Vikings linebacker Danielle Hunter. AFC North rival, Steelers linebacker T.J. Watt, is close behind with 11.5 sacks.
The Chargers' Khalil Mack has 11 and the Giants' Kayvon Thibodeaux and Raiders' Maxx Crosby are tied for fifth with 10.5 sacks on the season.
2023 NFL MVP odds: Who is the frontrunner heading into Week 12?
In the last few seasons, it has been quarterbacks that have earned the NFL MVP Award. While Mike Florio believes that Myles Garrett should be a frontrunner, that's not what sports betters are thinking.
According to FanDuel, Kansas City Chiefs quarterback Patrick Mahomes and Philadelphia Eagles quarterback Jalen Hurts lead the pack with +300.
Baltimore Ravens quarterback Lamar Jackson, Miami Dolphins quarterback Tua Tagovailoa and Dallas Cowboys quarterback Dak Prescott round out the top five. Houston Texans rookie quarterback C.J. Stroud has also put himself into the conversation.