Brett Maher broke an unfortunate record during the NFC Wild Card game between the Dallas Cowboys and the Tampa Bay Buccaneers.
Maher became the first-ever kicker to miss four extra points in a single NFL game. The previous record was three and belonged to nine players.
The last time a player missed three extra points in a single game was in 2019, when Buccaneers kicker Matt Gay missed three out of five attempts in a game against the Atlanta Falcons. Maher broke his record with four misses out of four kicks for the Cowboys in only 35 minutes of action.
•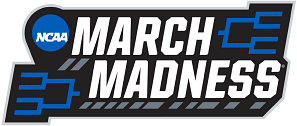 After Maher's third miss, Dak Prescott was visibly upset on the sidelines, throwing his helmet and screaming for Mike McCarthy to go for the two-point conversion. The coach stood by his kicker, but a fourth miss might be the end of Maher's night - and his career with the Cowboys.
Once Dallas scored their fifth touchdown of the game, he was again called upon to kick the extra point. Finally, he broke the curse and everyone could see the relief on his face.
Who are the Cowboys playing next in the playoffs?
Following their beatdown of the Tampa Bay Buccaneers, Dallas will travel to San Francisco on Sunday to play the 49ers at Levi's Stadium.
The game will be at 6:30 PM ET on FOX.
It's an interesting matchup between two of the strongest defenses in the NFC. While they didn't play against each other in the regular season, they were two of the conference powerhouses, finishing with at least 12 wins.
Meanwhile, the AFC also has a fantastic game between the Buffalo Bills and the Cincinnati Bengals on the cards.
The AFC matchup is set to be an emotional game following Damar Hamlin's collapse on the field back in Week 17, when he suffered a cardiac arrest following a routine tackle on Tee Higgins. Hamlin survived and is recovering at home.