Tom Brady's playing future is again a huge topic of discussion for the second consecutive season. After finishing the year with the Tampa Bay Buccaneers thanks to a defeat to the Dallas Cowboys in the wild-card round, attention now turns to what he will do next.
Several teams have been floated as possible destinations with the Miami Dolphins along with the Las Vegas Raiders. Both have reportedly shown interest in luring the seven-time Super Bowl champion for another NFL season.
Who are the current Super Bowl favorites?
•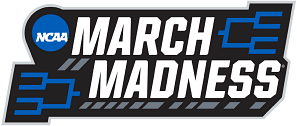 But where could Brady land? Former NFL quarterback Dan Orlovsky gave an interesting spot of where Brady could next play.
"Can he still play at a high level? I think he can," Orlovsky said. "I don't know if it's three years ago, when he threw for 50 touchdowns or something, play at a high-level. No. 1, team has to have a maximum two-year window to win a Super Bowl. That takes half the league out, OK. Maximum window of two years to win the Super Bowl.
"I think there's one team that checks most of those boxes: Carolina."
The Panthers are certainly an interesting option for the 45-year-old, and it is unlikely that he will move to a team in the same division as Tampa Bay.
---
What will Brady do in 2023?
Given that elite athletes do not usually like to end their careers on a sour note, and the Buccaneers' loss to the Cowboys is just that, could Brady try one more time for a Super Bowl?
If the answer is yes, then where? Will he want to return to Tampa Bay? Or go to a place like the Raiders, who are loaded offensively and also have a coach who the 45-year-old is very familiar with in Josh McDaniels?
He could also very well retire, and the longer we have to wait for the final decision, the more urgent it becomes for teams wanting to secure his services.
Having accomplished everything in the sport, no one would question his decision to finally hang the cleats up.
---
If you use any of the above quotes, please credit ESPN's GetUp and H/T Sportskeeda.
---
Edited by Joseph Schiefelbein