Former MVP and Super Bowl-winning quarterback Kurt Warner got to experience his son Kade's first preseason game on Friday.
The Tampa Bay Buccaneers faced the Pittsburgh Steelers at Raymond James Stadium and Kurt got to witness his son's debut on the same field that he played 14 years ago in the Super Bowl.
NFL Network reporter Will Selva congratulated Warner for the rare heartwarming sports moment between his family this past weekend.
•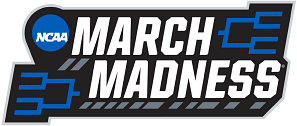 "Check out this really cool moment from over the weekend. Our friend, our guy, our colleague Kurt Warner there at the Steelers Bucs preseason game as his son Kade made his NFL preseason debut as a member of the Bucs. It happened to be on the same field that Kurt played in his final Super Bowl against those same Steelers 14 years ago."
"That had to be a very proud dad moment for Kurt. As we know, he's all about his kids. He's all about playing hoops and working out and watching us in the morning. But he is a doting dad. That is awesome to see."
Warner and the Cardinals lost to the Steelers 27-23 in an instant classic during Super Bowl XLIII. Warner showed out in the game, completing 31 out of 43 passes for 377 yards and a touchdown.
Kurt Warner shares a heartwarming picture of him and Kade at his son's first preseason game
After witnessing his son's preseason debut, Kurt posted a picture on Twitter sharing the accomplishment that he witnessed of being a proud dad.
"Last SB I played in vs @steelers in @Buccaneers stadium… today my son plays his 1st game for the Bucs Vs Steelers in that same stadium!!! You can't make this stuff up… & I never thought I'd cheer for TB, how quickly things change! #ProudPapa"
Like Kurt, Kade was an undrafted rookie this season. Kade played at Nebraska from 2017-2020 before transferring to Kansas State in 2021.
Warner caught one pass for 10 yards on two targets in his preseason debut vs. the Pittsburgh Steelers. Like his father Kurt, it's going to be a challenge for him to make the roster as an undrafted free agent, but it's not impossible as we've seen his father do it.
Do you think Kade Warner will make the active roster?
If you use any of the above quotes, please credit Will Selva, Good Morning Football, Kurt Warner, and H/T Sportskeeda
Edited by Nicolaas Ackermann