Life in the NFL is hard, and for rookies, they need to make every moment count. But Quentin Johnston of the Los Angeles Chargers experienced the highs and lows of football against the Green Bay Packers.
Johnson caught two passes for 21 yards, and every Chargers fan says that he should have had three catches on Sunday.
Los Angeles lost 23-20, but there is a case to be made that the game should have gone to overtime. Why? Quentin Johnston dropped a pass late in the fourth quarter that would have set the Chargers up in field-goal range.
•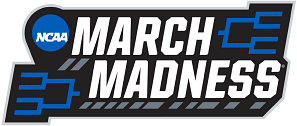 ---
NFL fans call out Quentin Johnston over dropped pass against Packers
Football at the elite level often comes down to a play here or a play there, and Quentin Johnston had a big opportunity to help his team in a big spot.
However, as Justin Herbert launched a deep ball in his direction on second-and-6 with 30 seconds left, the ball hit Johnson straight in the hands, but he couldn't come down with it.
This led to one fan calling Johnson a bust:
"Certified bust."
Others gave their thoughts on Johnson's crucial drop.
It was a brutal drop that led to the Chargers falling to 4-6 with their season already on life support in the AFC West.
---
Chargers' season hanging by thread after loss to Packers
The questions over Brandon Staley continue to grow, and looking at the remaining schedule, there are some tough games to come.
The Chargers will face the Baltimore Ravens next week and then have the Bills and Chiefs to close out their season. Sandwiched in between are games against the New England Patriots, Denver Broncos and Las Vegas Raiders.
So, it is anything but easy for L.A., but after this tough loss, it's fighting against the tide to make it back to the playoffs.
If L.A. doesn't make the postseason, then there will be heavy criticism of Staley as there was at the end of the playoff loss to the Jacksonville Jaguars last season.
Edited by Joseph Schiefelbein