Kliff Kingsbury decided to enjoy the money he would receive from the Arizona Cardinals following his dismissal in a peculiar manner.
According to reports, Kingsbury decided to buy a one-way ticket to Thailand and spend his time there. He's not interested in returning to the NFL now, although there are reports of teams interested in him for the offensive coordinator job.
Since his contract was guaranteed through the 2026 season, with an option to extend a season further, money is a minor part of the issues for the former Cardinals head coach. He's not up to the stress of the position anymore, and he will still be paid. It's all good.
•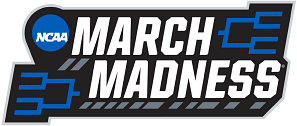 While fans supported Kingsbury's decision to take time for himself following four stressful seasons in Arizona, many were curious about why he chose Thailand as the place to go and stay.
One of the teams most commented on as a possible landing spot was the New England Patriots, where Kingsbury would work with Mac Jones and implement a different offensive style while leaving bigger responsibilities to Bill Belichick.
The Patriots officially announced they had opened the search for a new offensive coordinator following Matt Patricia's awful season leading Jones and the offense. Kingsbury was considered a possible option, but he has removed himself from contention.
How was Kliff Kingsbury's tenure with the Cardinals?
Kingsbury put together a 28-37-1 record during his four years as the head coach of Arizona and only made the playoffs once but lost in the Wild Card round.
He was hired to lead an Air Raid offense with Kyler Murray under center, but while the team did produce some results during the first three years, it never became an explosive offense as expected. In 2022, the whole system crumbled and the relationship between the coach and the quarterback went sour.
Kingsbury signed a contract extension right after the 2021 season and was fired ten months later. The remaining guaranteed money allows him to take as much time as he wants in Thailand before returning to the US to work again.