Kliff Kingsbury was just fired by the Arizona Cardinals. The fourth-year head coach was relieved of his duties following the final game of the Cardinals' season. The Cardinals finished in last place in the NFC West at 4-13 and will pick third in the upcoming draft.
That pick will be made by a new head coach, though. There are plenty of options out there for the Cardinals to start over. They hired Kingsbury in 2019 to pair with Kyler Murray but the relationship has not panned out like it was supposed to thus far.
The fired head coach was under contract through the 2027 season, but the Cardinals brass felt it was time to move in a different direction.
•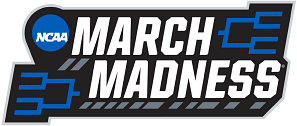 Since the season is officially over for all non-playoff teams, of which the Cardinals are, they will begin their coaching search now.
There are likely two main reasons probably why Kliff Kingsbury did not make it out of this season. Team performance has to be a big part of it.
The Cardinals expected to contend in the NFC West. With the Los Angeles Rams being ravished by injuries, a playoff spot in the division had theoretically opened up, but it wasn't taken by Arizona.
In fact, they finished a game worse than the Rams, who had the most losses by a defending Super Bowl champion in history.
Worse for Kliff Kingsbury was the relationship with newly extended quarterback Kyler Murray. The seasonal performance can be attributed to a lot of things- DeAndre Hopkins' initial suspension, Murray's ACL tear and other injuries as well as other problems.
What can't be explained away is the deteriorating relationship between star quarterback and coach. If those two aren't working together, one of them has to go.
Since Murray was extended to a massive deal last offseason, Kingsbury had to go. It was reported throughout the season that their relationship was at an all-time low and they were seen arguing on the sidelines on occasion.
---
What was Kliff Kingsbury's coaching history and record with Cardinals?
Kliff Kingsbury leaves the Cardinals after a 4-13 season, and his overall record isn't sterling, either. Kingsbury coached for four seasons and had a combined record of 28-37-1.
After four years, the coach was unable to even have a .500 record, so the Cardinals elected to move on.
Edited by Zachary Roberts