Herschel Walker was used to making headlines as the star running back for the Dallas Cowboys. He appears to have transferred those skills to his new career in politics. Fox News asked Walker for his thoughts on gun reform, barely 48 hours after the harrowing events in Uvalde, Texas.
Having just gained the Republican nomination for the Georgia Senate seat, Walker was presented with the opportunity to showcase his credentials for the role by providing a measured, rational and thoughtful response at a time of indescribable anguish for the country. Here's what the former Pro Bowler said:
"Cain killed Abel, and that's a problem that we have. What we need to do is look into how we can stop those things. You know, you talked about doing a disinformation – what about getting a department that can look at young men that's looking at women that's looking at their social media? What about doing that? Looking into things like that? And we can stop that that way.
•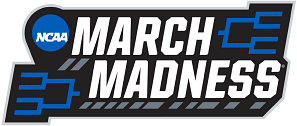 "But yet they want to just continue to talk about taking away your constitutional rights. And I think there's more things we need to look into. This has been happening for years, and the way we stop it is putting money into the mental health field, by putting money into other departments rather than departments that want to take away your rights."
Fans on social media are left in little doubt about Herschel Walker after bizarre response to question
Words of a statesman? No. The incoherant and nonsensical ramblings of a madman? NFL fans on social media seem to think so.
Luckily for Walker, he was offered the opportunity to clear up any confusion regarding his initial response. Unfortunately, he failed misrabely. When asked again if he would like to see updated gun laws, in light of the recent Texas school shooting, he said:
"What I like to do is see it and everything an stuff."
It's unclear what the Georgia Bulldogs legend would like to see or why he needs to see it. For NFL fans on Twitter, it appears that they have already seen enough:
Despite his limited exposure to the world of US politics, Walker has already provided a smorgasbord of incredible "he said what moments," and that's just this week alone. To start, we had his controversial comments on abortion:
"There's no exception in my mind. Like I say, I believe in life. I believe in life."
And by mid-week, the revelation that he once threatened to shoot his ex-wife, her sister and her new partner:
Whether he was pounding the rock, pushing a bobseigh at the Olympics, or fighting in the octogon, Herschel Walker has always been must-watch TV. Now, as he attempts to punch his ticket to Washington, it's clear that he has no plans to change the habit of a lifetime.