Tom Brady is currently vacationing in Italy. The 44-year-old quarterback was seen on a yacht in the city of Portofino. He is enjoying some time off before training camp begins next month.
He's currently on vacation in the Italian city with his wife, Brazilian supermodel Gisele Bündchen, and his three children, sons John and Benjamin, along with daughter Vivian Lake.
Even thought he is on vacation, the Tampa Bay Buccaneers quarterback is still putting in work. He was recently photographed working out shirtless on a stationary bike and getting some sparring in with his son.
•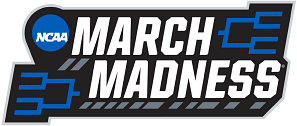 After the photographs surfaced, NFL fans took to social media to share their thoughts on Brady's vacation photos.
One fan wanted to know why it looked as though the quarterback was "melting" in the photos:
Meanwhile, this fan implores everyone to just leave the quarterback alone.
One fan stated that the seven-time Super Bowl-winning quarterback is still grinding away, even on vacation. Other fans go on to say how much they love the quarterback. They also question if this is what procrastination on a yacht is like.
A Denver Broncos fan urged the three-time NFL MVP to put his shirt back on:
A Brady and New England Patriots fan said they loved the photos of the quarterback. They used smiling emojis and clapping emojis to express themselves.
Tom Brady preparing for 23rd season in NFL
The 2022 season will be Brady's third with Tampa Bay and 23rd overall. After retiring briefly in February, he announced his return in March. Last season, the two-time AP Offensive Player of the Year led the NFL in passing yards (5,316 yards) and touchdowns (43).
Tampa Bay came up short in their quest to repeat as Super Bowl champions, losing to the Los Angeles Rams in the Divisional Round of last year's playoffs. Tom Brady will hope to go a step or two further in the coming season and make it to his 11th Super Bowl.