Before Antonio Brown became one of the NFL's top wide receivers of his era, he was a highly talented youngster at Central Michigan. While with Central Michigan, the receiver had a chance to play with one of the best defensive ends in NFL history ... on offense.
Back in the 2017 season as freshmen, Brown and J.J. Watt were teammates, with Watt playing tight end. The following season, Watt left Central Michigan and attended the University of Wisconsin, where he switched to defense.
Many NFL fans shared their thoughts on the photo Watt and Brown took together as freshmen for the Chippewas. Some took to Twitter to note that signs of Brown's future behavior were present in this photo.
•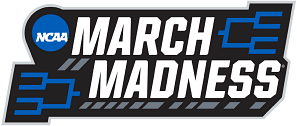 J.J. Watt had eight receptions for 77 yards in his lone season with Central Michigan. Brown, however, carved out a nice college career with the Chippewas in three seasons. He finished in the top 10 in receptions three times. This included finishing fourth with 110 receptions in his junior season.
It is quite hard to fathom that not only were Watt and Brown college teammates, but that both would go on to have great success in the NFL.
---
Taking a look at the NFL careers of J.J. Watt and Antonio Brown
Watt was drafted by the Houston Texans in the first round of the 2011 NFL Draft, and he spent the first decade of his career there. Antonio Brown was selected in the sixth round of the 2010 NFL Draft by the Pittsburgh Steelers, where he played the first nine seasons of his career.
With the Texans, Watt was a three-time AP Defensive Player of the Year and the franchise's all-time leader in sacks with 101. The defensive end would end his career with the Arizona Cardinals. He retired at the conclusion of the regular season after 12 seasons in the league.
With the Steelers, Antonio Brown was a four-time All-Pro who amassed seven seasons of at least 1,100 receiving yards. He was later traded by the Steelers to the then-Oakland Raiders. Brown didn't play a regular-season game for the Raiders and was released by the team. After a brief stint with the New England Patriots, the wideout joined the Tampa Bay Buccaneers in October 2020.
Tampa Bay would go on to re-sign Antonio Brown for the 2021 season, which would be his last season in the NFL. He abruptly exited the Buccaneers' game versus the New York Jets that season and was subsequently released by the team.
While Watt looks set to end up in the Pro Football Hall of Fame, his former Central Michigan teammate has ended up out of favor with NFL fans.
Edited by Akshay Saraswat