Damar Hamlin suffered a shocking cardiac arrest during a Week 17 bout with the Cincinnati Bengals, a game that was then canceled. As a result, the Buffalo Bills earned a home game in this week's matchup in the playoffs against the Bengals, no less.
With the Bills and Bengals set to clash with a date in Kansas City awaiting, Hamlin was in attendance. However, Dianna Russini of ESPN reported that the safety will not be coming out on the field with the team.
•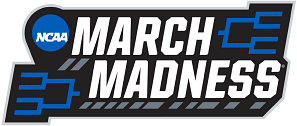 The Bills and Bengals clash at 3.00 pm EST and Hamlin might be in attendance. It could emotionally charge up the Bills and push them toward a huge victory.
It could also do the same for the Bengals. They were a part of the game where Hamlin collapsed and it could be emotional for them, too.
Tee Higgins might benefit the most from his return. Higgins was responsible for the play in which the safety suffered the cardiac arrest.
Should Hamlin return today, it will be an inspiring but very interesting sight, especially since both the Bills and Bengals are in attendance.
---
Why did the NFL cancel the Damar Hamlin game?
After Damar Hamlin collapsed on the field, the NFL was eventually forced to postpone the game between the Bills and Bengals, which could have dramatically affected seeding.
They couldn't justify making the two teams play the game after what they'd seen on the field. This has made for some interesting scenarios for the playoffs.
Edited by Zachary Roberts