The AFC Championship game between the Kansas City Chiefs and the Cincinnati Bengals was already hyped up to the maximum. It did not need any more spice or drama to liven it up.
It saw two of the best quarterbacks in the game, Patrick Mahomes and Joe Burrow, going head-to-head. It was the second consecutive AFC Championship game between the same teams. There was a lot of needling on both sides, with the Bengals reinforcing the point before the game that Mahomes was 0-3 against Burrow.
As it invariably seems to always happen in the NFL, the referees decided to get in on the action as well. During a third-and-nine, the Bengals stopped Patrick Mahomes. The punt team was ready to go, but then the referees said that the clock had moved without their notification.
•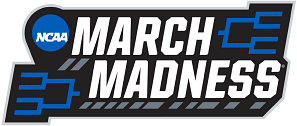 Neither of the teams seemed to have heard the call, but the officials allowed the Chiefs to replay the third down. Cincinnati was infuriated but had no option but to try to stop the Chiefs again.
They managed to do that by sacking the Chiefs quarterback. But Eli Apple was called for pass interference in the secondary, which allowed Kansas City to get a first down. NFL fans were furious with the officials and felt they intentionally supported Patrick Mahomes over Joe Burrow. They let their feelings be known on Twitter.
Kansas City Chiefs and Cincinnati Bengals play a modern-day thriller
Recent games between the Chiefs and the Bengals have always produced a lot of drama, and this latest iteration was not short of talking points. Despite all the talk about the referees, it was players on both sides who were the stars today.
Patrick Mahomes and Travis Kelce battled through ankle and back injuries, respectively. Marquez Valdes-Scantling came good when the Chiefs were seriously lacking in receiving firepower. Meanwhile, Joe Burrow and Ja'Marr Chase made some great plays to keep the game close.
The Bengals may definitely feel hard done by with the referees, with Zac Taylor also fuming on the sidelines when the call was made. But Cincinnati has done well this year whenever it has had a chip on the shoulder.
The best way for the Bengals to respond is to keep their heads down and work hard in the offseason.