In marital terms, the Baltimore Ravens and Lamar Jackson are currently living separately but still stuck to each other. However, with the quarterback actively attempting to entice suitors, the team has also begun looking at other options.
According to Jeremy Fowler via MLFootball, the team is actively preparing backup plans in case talks completely break down.
•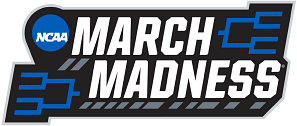 "The #Ravens are in 'full contingency mode' at quarterback and are 'looking at basically the full spectrum of quarterbacks in this draft.' Per @JFowlerESPN" - MLFootball
The news comes on the heels of reports that the team had set up a meeting with Anthony Richardson earlier this week. While those reports cracked open the door for the team to prepare for the post-Jackson era, the recent update blew the doors wide open.
Will the Ravens have a new quarterback in 2023?
Experts connect Lamar Jackson to four teams
Fans and pundits have been speculating about Lamar Jackson's potential landing spots all offseason. The New England Patriots and Indianapolis Colts have seemingly been talked about the most.
The Colts currently lack a starting caliber quarterback, while the Patriots have been woefully underachieving with Mac Jones in comparison to Tom Brady.
But those two teams are not the only ones being talked about. While they might be the top front-runners to many, the Miami Dolphins and New York Jets serve as longshots. The Dolphins are in the midst of figuring out how reliable Tua Tagovailoa's health can be over the long haul.
In a way, they're in the same position they were in during the Ryan Tannehill years with a quarterback who can't stay healthy as a fringe playoff team. At the same time, up north, the New York Jets have yet to find a way to pull the trigger on Aaron Rodgers. If the trade falls through, pundits have put No. 8 down as a good second option.