Jerry Jeudy's name has been discussed in potential trades by the Denver Broncos. The wide receiver, who was selected with the 15th overall pick in the 2020 NFL draft, is yet to live up to expectations and could be dealt with by the team before next season.
According to Broncos insider Benjamin Allbright, the asking price for Jeudy is either a first-round pick or a high second-round pick plus a player.
Allbright has mentioned that teams like the Dallas Cowboys, Cleveland Browns, and the New England Patriots have emerged as suitors to land Jeudy. They might meet the asking price to acquire the former Alabama WR.
•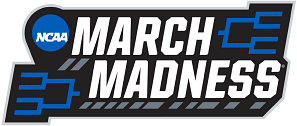 So far in his career, Jeudy has played 41 games in three seasons for the Denver Broncos. During which he has 157 catches for 2,295 yards and has scored nine touchdowns.
This output is considerably disappointing for a first-round draft pick who was touted very highly coming out of college. As a result, a change of scenery might be the best possible outcome for both parties.
---
Dallas Cowboys should make a move for Jerry Jeudy
Last season, CeeDee Lamb stepped up for the Dallas Cowboys in the WR1 role, but apart from him, no other wide receiver elevated their game. As a result, the Cowboys' offense appeared stagnant at times and had to rely heavily on running the ball.
The acquisition of Jerry Jeudy will help the Cowboys as he is capable of complimenting Lamb and helping quarterback Dak Prescott.
Both Jeudy and Lamb are 23 years old, which means that if the Cowboys acquire the Broncos receiver, they might be set for a long time. However, whether Jerry Jones will pull the trigger for him remains to be seen.
The Cowboys' season once again ended prematurely when they were defeated in the NFC Divisional Round by the San Francisco 49ers. While their defense held the 49ers' attack at bay, the Dak Prescott-led offense scored only 12 points, indicating that reinforcements are needed on that side of the field.
---
Edited by Abhimanyu Chaudhary