For Josh Allen and the Buffalo Bills, this is a season of provings. Four straight playoff eliminations are hurting the team. The Cincinnati Bengals have now overtaken them as the main threat to the Kansas City Chiefs for the AFC top.
Since the pressure is mounting over the franchise, they need to win in 2023 and win big. The last thing they need is a curse, especially if it's as strong as the Madden Cover Curse.
Buffalo Bills fan and NFL YouTuber Dan Mitchell had a message to EA Sports developers after it became public that Allen would be the Madden 24 cover. He was not happy:
•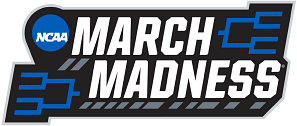 "This message is for the decision-makers at EA Sports: you keep my damn quarterback off of your filthy Madden 24 cover all right." Mitchell said. "The last thing Buffalo needs is a curse. Okay, when it comes down to it this last time we actually have a full complete team, this is our shot to win the Lombardi."
Mitchell continued:
"You keep my man, my dude, my quarterback off your damn cover. Put Joe Burrow on there, okay, listen, I'm sure that you've been trying to corner the woman market of America sales would skyrocket much better business decision than this. Don't put him anywhere near this cover.'
What is the Madden Cover Curse? Why are Bills fans afraid of Josh Allen as the cover?
It's the most-feared thing about the NFL because it happens no matter who faces it.
Since the game was introduced, players who have been on the cover of the game have buckled. Whether they suffered an injury the following season or their performances dropped hugely, there has been a decline to their play.
It's true that the curse seems to be softened over recent years, since some of the superstars seem to have survived it. Patrick Mahomes, for example, suffered a knee injury in 2019 after being the cover. However, he finished the season as the Super Bowl champion.
Players like Adrian Peterson and Peyton Hillis have suffered problems as well. Even Drew Brees couldn't muster a good season in 2010 after being the cover as a Super Bowl Champion. You can see why no Bills fan wants to see Allen featured on the cover.
Last year, there was no curse. The cover of the game was John Madden himself, celebrating the life of a legend of the game after he passed away in late 2021.