The Los Angeles Rams are said to be pondering the idea of parting ways with cornerback Jalen Ramsey. After a 5-12 season after winning the Super Bowl, the Rams are in place to make a lot of personnel changes. So, at this point, it's not an "if" situation, but more of a "when" they will do so.
Baltimore Ravens cornerback Marlon Humphrey got a jump start on recruiting the corner on Friday on Twitter. Humphrey retweeted a Tweet about the Rams reportedly moving on Jalen Ramsey.
Humphrey then shared his own thoughts, asking everyone if they were thinking what he was thinking? Insinuating that he wants the Ravens to make an offer to acquire the cornerback.
•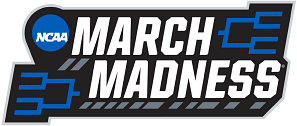 NFL players frequently try to recruit other players to their teams. Jalen Ramsey was one of the key factors into convincing wide receiver Odell Beckham Jr. that he should sign with the Rams in 2021. The team then went on to win the Super Bowl that same season.
Jalen Ramsey acknowledged that his time with the Rams may be over
The 2022 NFL season was the first time in Jalen Ramsey's career that he wasn't selected to the Pro Bowl or was named an All-Pro in his career. The 28 year old started 17 games and led the team in interceptions with four, had two sacks, 18 passes defended and hit a career-high 88 tackles on the season.
Yet, it still seems that the Los Angeles Rams are ready to move on from the cornerback. After the 2022 NFL season concluded, the corner seemed to be at peace with the fact that the Rams were ready to move on from him.
He took to Twitter to post a short video of clips from his play this past season:
"It is what it is! It was what it was! If that's the end, I went out wit a BANG! Still THAT."
He captioned the Tweet by saying 'it is what it is' and that if that was the last time that he played with the Los Angeles Rams, then he went out 'with a bang'. He seemes to be okay with the fact that the team may make a change in their secondary, despite his numbers this past season.
As the postseason inches closer, there are sure to be even more rumors swirling of possible destinations for Ramsey. Where he will end up is the question and many teams may be eager to add him to their secondary.