Condoleezza Rice was one of the most powerful women in the world, serving as the U.S. Secretary of State from 2005 to 2009. Rice also served as the U.S. National Security Advisor from 2001 to 2005. She was the first female African-American to serve as Secretary of State and the first female National Security Advisor.
With all of her accomplishments, Rice, a huge football fan, became part of one of the most interesting NFL head coaching searches in recent memory.
Back in November 2018, the Cleveland Browns were in search of a head coach when they fired Hue Jackson after Week 8 of the 2018 - 2019 season. Then-Browns general manager John Dorsey commented that he was open to hiring a woman as the team's next head coach. Rice, who grew up a Browns fan, was one of the names mentioned.
•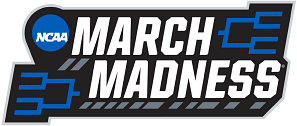 Once word of the team's possible interest in the former Secretary of State got back to the Browns, Dorsey issued a statement:
"Our coaching search will be thorough and deliberate, but we are still in the process of composing the list of candidates and Secretary Rice has not been discussed."
Rice posted on Facebook that while she's "not ready to coach," she "would like to call a play or two next season if the Browns need ideas."
Condoleezza Rice did go on the ManningCast back in November 2021 and talked about the possibility of being the Browns' head coach.
---
Condoleezza Rice on the role of women in the NFL on the Manningcast in 2021
During an episode of the Manningcast simulcast, they didn't ask if Condoleezza Rice had been in touch with the Browns back in 2018. However, she did tell Eli and Peyton Manning that she is proud of the comprehensive role of women in the NFL.
Here's what Condoleezza Rice said:
"I'm really glad to see women in the front offices, (and) in the front office of the NFL as well. That's a wonderful breakthrough," she said. "I think the next breakthrough is to see if women can find their way into position (coaching jobs)...
"You're gonna have to have somebody who goes through that progression ... You do not have to have played this game to understand it and coach it well."
While Rice didn't get the Cleveland Browns job, she was one of the first considered to be an NFL head coach. She likely won't be the last as well.