The Arizona Cardinals have problems. Kyler Murray is injured and now their head coach Kliff Kingsbury has been fired. With the Cardinals having a woefully poor season, where does the franchise go from here?
Kyler Murray has a loaded contract and with his play this year being severely underwhelming, a coach is needed who can bring the best out of him. Rich Eisen has a name that he thinks could potentially unlock Murray in the NFL.
Who are the current Super Bowl favorites?
•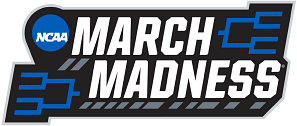 Speaking on his show, The Rich Eisen Show, the name floating out is one that not many would have thought of.
Eisen said:
"If you're Mike Bidwell and you are saying, all right, I'm just gonna go ahead and fire my coach with four years left on a contract and eat all that money. My first phone call if I need to fix Kyler Murray, I am calling downtown Los Angeles with a 213 number. And I am calling up the athletic director of USC and saying can I speak to Lincoln Riley?"
Eisen added:
"That is the first name I would think of. If I'm Lincoln Riley, I don't move from here. I love living here. And now with one more year, you are loaded with Caleb Williams and you could just keep on churning out Heisman Trophy winners like you do professionally. But if he ever thought about the NFL, if he's ever even sniffed a thought about the NFL, do you want a piece of Kyler Murray again? First guy I would call."
With Kingsbury now relieved of his duties, the hunt is on for the next head coach for the Cardinals.
---
Could Lincoln Riley unlock Kyler Murray for the Cardinals?
Well, given what the pair did together in 2018, the answer is an unequivical yes. When Riley was coaching the now Arizona quarterback in 2018, Murray had a sensational season.
He threw for 4,361 passing yards, 42 touchdowns, and seven interceptions. On top of that, Murray rushed for 1,001 yards and had 12 rushing touchdowns.
These are some serious numbers.
Although Murray likely won't be able to replicate this in the NFL, clearly Riley had a read on how to best utilize Murray's attributes. With many head coaching jobs being made available, could Riley link up with his former quarterback?
It certainly is an interesting thought.
---
If you use any of the above quotes, please credit The Rich Eisen Show and H/T Sportskeeda.