Tom Brady announced his retirement from the National Football League on Wednesday, February 1. After 23 NFL seasons, the quarterback is finally ready to call it a career, and it appears to be official this time around.
•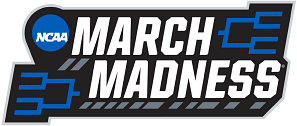 His former teammate and good friend Rob Gronkowski was a guest on Kay Adams' "Up and Adams Show" on Thursday, February 2. She asked him what he believes Brady will do now that he has retired.
Gronk first said that he believes that Tom Brady is now officially retired and that he won't be reversing his decision anytime soon. He said that the now-former quarterback has a lot on his plate. Gronkowski mentioned Brady's podcast, as well as his clothing line.
"Alright, well, he's definitely retired now. I would definitely say so, no doubt about that. I don't think he's going to retire a second time and come back before this year. I don't see that happening. Just because he's been in this situation now. But he's got a lot of things on his plate. He's done a great job to set himself up after football. I mean, he has that podcast that he's doing, the 'Let's Go' podcast that's on SiriusXM. He has the Brady Brand with the clothing line that he has that has been doing just absolutely amazing."
Gronk then went on to talk about Brady's next chapter in his post-NFL career which is the FOX broadcast booth. He gushed about his former teammate and the knowledge that he has of the game and how he can't wait to hear him share that with viewers while commentating.
"He's got the FOX gig to be a commentator. You know, I'm going to be an analyst; he's going to be a commentator. I definitely believe that fits very well, just his knowledge of the game is just second to none. No one's ever really heard him speak of how he sees the game. So that's going to be really cool to see him up in the booth."
Gronk's excitement for the seven-time Super Bowl-winning quarterback's next endeavors shows that, while it is the end of an era, fans will be seeing a lot of one of the greatest quarterbacks to ever play.
Robert Kraft wants Tom Brady to retire as a New England Patriot
Tom Brady retired on Wednesday, and although he spent the last three seasons with the Tampa Bay Buccaneers, Robert Kraft believes that he should retire as a New England Patriot.
In an interview with CNN on Thursday morning, Kraft said that he wants his former quarterback to sign a one-day contract with the Patriots so that he can retire as a member of the team that drafted him.
"Not only do I want it, our fans are clamoring for it. To us, he is always, has been, and always will be a Patriot. We will do everything in our power to bring him back, have him sign off as a Patriot and find ways to honor him for many years to come."
Kraft said that, to the New England fans, Brady will always be a member of the Patriots. He is willing to go as far as doing everything in his power convince him to sign that one-day contract.
Kraft then stated that the New England Patriots would have a celebration for Tom Brady if he did, in fact, retire with the team.
Brady spent 20 seasons with the New England Patriots and won six Lombardi trophies. He, also, had success with the Tampa Bay Buccaneers. Many credit him with turning the franchise around. He and the Bucs won Super Bowl LV his first season and reached the playoffs all three seasons while winning two AFC South titles. He could decide to retire as a member of both teams as other players have done in the past.