Former New Orleans Saints head coach Sean Payton has been a busy man. At this time of the year, many teams are conducting interviews for head coaching positions along with coordinator positions.
Having had his name up in lights for the past fortnight with visits to Denver, Payton is now on another team's radar -- the Arizona Cardinals. After parting ways with Kliff Kingsbury due to multiple poor seasons, the Cardinals are in the hunt for a new head coach.
Who are the favorites for the Super Bowl?
•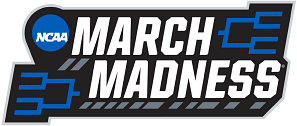 Per Ian Rapoport of NFL Network, the next stop on Payton's head coaching interview list is Arizona.
Given the current contract status of the Super Bowl-winning coach, whichever team acquires his services will need to facilitate a trade. Given what Jon Gruden went for, the Cardinals will likely have to stump up at least a few draft picks to satisfy the Saints.
Many thought that Payton was odds-on to head to Denver and link up with Russell Wilson. But with Arizona now throwing their hat into the ring, the idea of coaching Kyler Murray might appeal to the head coach.
Given that Murray will miss a large chunk of the season after tearing his ACL, Payton could still view Arizona as a go-to destination.
---
Could Sean Payton work in Arizona and help Kyler Murray?
There is no doubt that Murray needs an experienced head coach and one that is good at scheming the offense and tailoring it around its quarterback. Sean Payton fits that bill.
Looking at what he was able to do with Drew Brees in New Orleans, Murray and Payton are certainly an interesting prospect. The rumors of trading DeAndre Hopkins are still swirling, but if the Super Bowl-winning head coach does in fact choose Arizona, the front office might re-think the situation.
With so many teams after a new head coach and Payton the leading man for most of them, if Arizona wants him, they will have to put their best foot forward.
Edited by Nicolaas Ackermann