Patrick Mahomes and the Kansas City Chiefs are heading to their third Super Bowl appearance in four seasons. Mahomes threw for 326 yards and two touchdowns in the Chiefs' 23 - 20 victory over the Cincinnati Bengals.
Is it fair to put him in the mix as a GOAT given his resume? Shannon Sharpe certainly thinks so. On Undisputed, Sharpe commented that a win in Super Bowl LIVII would place Mahomes in that GOAT conversation.
Sharpe said:
•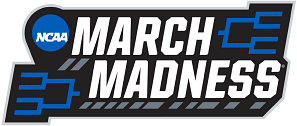 "We're going to be able to have a really, really healthy discussion if he were to win the Super Bowl and win another MVP because now you're talking about six seasons in two regular season MVPs, two Super Bowl MVPs. We're going to really have to monitor this kid… I don't know if we can really, really truly have the conversation unless he wins the Super Bowl here."
Sharpe added:
"When you look at what Patrick Mahomes has done through six seasons: 192 touchdowns 49 interceptions, over 24,000 yards, 64-16. Look at Brady through the same 80 games: 123 touchdowns, so he's 69 touchdowns in front of him. Yeah, he has 17 fewer interceptions and 6000 more passing yards."
Patrick Mahomes led the NFL with 5,250 yards and 41 touchdowns this season. It marks the second time in his career that he's led the league in touchdowns. In the 2018 season, the two-time All-Pro had 50 touchdowns.
More impressively, he's thrown for at least 4,000 yards in all five seasons as a starting quarterback. Additionally, the former Texas Tech star has shone even more in his career in the playoffs.
---
Patrick Mahomes and his all-time numbers in the playoffs
In 13 career playoff games, Patrick Mahomes has thrown for 3,902 yards, 32 touchdowns, and seven interceptions. He's 50 yards away from tying Hall of Fame quarterback Kurt Warner for 10th place all-time in playoff passing yards. The Chiefs star is already eighth all-time in touchdowns in NFL playoff history. Mahomes will be the 12th quarterback to start three Super Bowls under center.
At 27 years old, the Super Bowl LIV MVP is on pace to become one of the best quarterbacks of all time. Let's see if Mahomes can get his second Lombardi Trophy versus the Philadelphia Eagles in Super Bowl LVII.
---
If you use any of the above quotes, please credit Undisputed and H/T Sportskeeda.
Edited by Nicolaas Ackermann