Shannon Sharpe co-hosted his last episode of Undisputed with Skip Bayless on June 13, 2023. A month later, the Pro Football Hall of Famer announced that he and his Club Shay Shay podcast would join The Volume, a digital podcast network founded by Colin Cowherd.
One point of debate that immediately piqued curiosity was how much Sharpe was earning during his time with FS1.
Exploring Shannon Sharpe's FS1 contract
•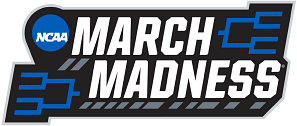 As per reports, in 2021, Sharpe was earning half of what his co-host was earning. At that time, Skip Bayless was earning $6 million per year and Shannon Sharpe was earning $3 million.
It became a sticking point in new contract negotiations at the time. Skip Bayless secured a four-year $32 million contract in the same year and after some negotiations, Shannon Sharpe followed suit. While the exact value of the contract was never revealed, it was expected to reduce the disparity between the two presenters.
However, other sticking points still remained, especially regarding the choice of topic selections where Bayless dominated over the former NFL tight end. Many believe that their uneasy partnership is what led to Sharpe leaving Undisputed.
Before joining the show in 2016, Sharpe worked as an analyst with CBS Sports. However, he spent seven seasons with Bayless on Undisputed before bidding farewell to FS1.
---
Exploring Shannon Sharpe's 2023 net worth and career earnings
According to multiple reports, Shannon Sharpe is worth an estimated $15 million as of 2023. He made a fortune through his 15-year playing career in the NFL and currently works as a sports analyst on his Club Shay Shay podcast.
As per Spotrac, Sharpe made $22,328,500 in career earnings during his NFL career. He played 13 seasons with the Denver Broncos and two years with the Baltimore Ravens.
Sharpe won three Super Bowl titles (two with Denver and one with Baltimore). He also earned eight Pro Bowl honors and four First-Team All-Pro honors. In 2011, Sharpe was inducted into the Pro Football Hall of Fame.