Tom Brady had an abysmal year by his standards, with career lows in several categories. Besides that, he finished 8-9 and 0-1 in the playoffs, registering one of the worst seasons of his entire career. The Tampa Bay Buccaneers were poor, and Brady didn't look like his outstanding self at all.
The quarterback will enter free agency now if he decides not to retire. NFL analyst Shannon Sharpe seems to know where Brady's next stop could be.
•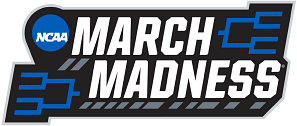 Sharpe believes the Las Vegas Raiders make the most sense for the Buccaneers quarterback:
"[Brady] probably should step away... I think the Raiders are probably the best option because he's very familiar with the head coach—he was his offensive coordinator for at least a decade—they got a very talented skill group, wide receivers.
"Davante Adams was a first-team All-Pro again. Josh Jacobs led the league in rushing. I like Hunter Renfrow, I like Darren Waller... a top three or top four tight end."
Jacobs is a free agent, but if the Raiders re-sign him, they'll maintain an excellent offensive core. Sharpe said that retirement was the best option but that Brady won't go for that idea:
"I think [Brady] probably should step away, but that's his decision and I know one thing about great athletes: they do not want to end on a down note. So if anything, he's going to want to come back and try to rectify the wrong that was this season."
Brady should probably retire; clearly, he's not the same player he was. However, he's far too competitive to let his career end on such a terrible note. Maybe next year, a new place will do him good, and he can go out looking much better.
---
Which other teams could be interested in Tom Brady?
Aside from the Raiders, several teams will probably show interest in Tom Brady. The Miami Dolphins wanted him before and may look into him again. The San Francisco 49ers, his hometown team, make a lot of sense, too.
The Tennessee Titans have questions at quarterback, so do the New Orleans Saints and the Buccaneers. Brady has plenty of options if he doesn't retire.
Edited by Zachary Roberts