Tom Brady's future is up in the air. The seven-time Super Bowl champion will be a free agent next season, provided he decides to stay active. However, the 45-year-old may decide to call it a career for the second time and walk off into the sunset.
On his daily show, The Undisputed, Skip Bayless gave his opinion on whether he thinks the greatest quarterback of all time will return for one more season.
"I don't think Brady's done yet, right? Maybe some people do, but I don't. Is he capable of winning another Super Bowl? I think he's capable. But you got to be right."
•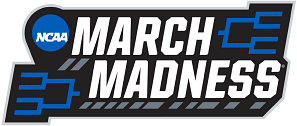 He added:
"He's got to be perfect. He's got to be surrounded by all the right components. And the team has to stay healthy, which is always the ultimate issue."
Brady has been in the league since 2000. He would have to play three more seasons to make it to age 48 and become the NFL's oldest-ever player, surpassing George Blanda, who played his last game at 48 years and 109 days.
Blanda was a quarterback and kicker who played in the league for 26 seasons, mostly for the Chicago Bears and the Oakland (now Las Vegas) Raiders. He was inducted into the Pro Football Hall of Fame in 1981 and died in 2010.
Which teams might sign Tom Brady in 2023?
There will be plenty of options for the quarterback in case he decides he has one more year left in him. The two favorites to sign Brady are the Las Vegas Raiders and the Tennessee Titans, both AFC teams who have Brady's friends as head coaches.
Josh McDaniels, the Raiders coach, was Brady's long-time offensive coordinator in New England, while Mike Vrabel, the Titans coach, was his teammate with the Patriots.
Other options include the Miami Dolphins, who are unsure what to do with Tua Tagovailoa's current health situation, and a possible return to the Tampa Bay Buccaneers, provided the team finds a way to get under the salary cap.
One thing is certain, if Brady decides he still wants to play, there will be no shortage of interested parties.