The Buffalo Bills were the biggest disappointment for the Divisional Round as they were no match for the Cincinnati Bengals at home and lost 27-10, ending their AFC playoff run sooner than expected.
The Bengals were the dominant team from start to finish, and clearly, the Bills were not up to their regular standards. Star wide receiver Stefon Diggs took to Twitter after a poor performance, justifying his reactions as frustrated because of the game.
•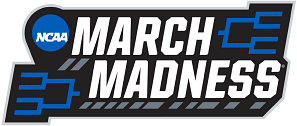 Josh Allen's poor performance during the game was noticed and Diggs was seen screaming at his quarterback during the loss. It's nothing new from the receiver to scream at his quarterback, but it's an uncommon scene since he moved from Minnesota to Buffalo.
Diggs recorded only 35 yards on four throws by Allen as the Bills couldn't muster a productive offense in the heavy snow. The team was considered one of the favorites to win the conference, but there's a long offseason to go after a second straight loss in the Divisional Round.
This is where Damar Hamlin's situation became a competitive problem for Buffalo. With the Week 17 game against Cincinnati being canceled, the Bills lost the advantage for the first seed in the AFC and couldn't avoid the Bengals in the Divisional Round. The Chiefs, who benefited because of their winning percentage, made light work of the Jaguars.
What's next for Josh Allen and the Buffalo Bills?
One of the main reasons the team struggled in the second half of the season was because of injuries. Although Allen was still playing, he was dealing with a UCL injury that made it painful for him to throw the football. He was far from his best during the loss against the Bengals.
Buffalo was a different team - and not in a positive manner - once Von Miller went down for the season with a torn ACL. Hamlin's injury also hurt during the playoffs because he had become a valuable starter following Micah Hyde's injury.
For now, they need to get healthy and take an honest look in the mirror to discover why they couldn't win the AFC in the previous three seasons with one of the most talented rosters in the league.