The Super Bowl is a time when the best of the best in the NFL come together to put on an absolute show with much of the world watching. It's also a time when advertisers put on their best show.
According to Fortune Magazine, a group of anonymous donors is preparing to spend a pretty penny on what has been described as an "authentic Jesus ad":
"A group of anonymous donors seems to think so and will run two ads in Super Bowl LVII, paying the millions of dollars that Fox is asking for each ad spot. It's the latest in a series of commercials that have run for the past 10 months under the banner 'He Gets Us.'"
•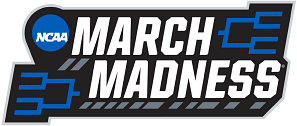 The ad is supposed to show Jesus as an everyday person and was initially funded by anonymous donors. However, recently Hobby Lobby founder recently David Green told conservative talk show host Glenn Beck that he and his family were funding them.
That instantly made it seem extremely politicized, but the advertisers maintain that they're not being political.
"We're not 'left' or 'right' or a political organization of any kind. We're also not affiliated with any particular church or denomination. We simply want everyone to understand the authentic Jesus as he's depicted in the Bible—the Jesus of radical forgiveness, compassion, and love."
Despite the controversy, the advertisers expect the ads to run and do well during the Super Bowl between the Philadelphia Eagles and Kansas City Chiefs. They also plan on running more of the same ads long after the big game.
---
Why do advertisers go all out for the Super Bowl?
The presence of multi-million and even billion dollar advertisements in the Super Bowl is not a surprise. It has been that way for a long time.
Advertisers spend an obscene amount to get a slot for the big game and have for years. The primary reason for this is that there is not a television event in America that draws more eyes.
The majority of people have the game on. Those people also know that the commercials are usually good, so they stick around to watch them, too.
Edited by Zachary Roberts