Instead of chasing a Lombardi Trophy, both Aaron Rodgers and Tom Brady are considering their futures.
Fans and pundits are also speculating that, should the No. 12s decide to return, it won't be with their current team. The Buccaneers quarterback could even be thinking two moves ahead, according to one NFL analyst.
Speaking on Get Up, Tom Brady's former teammate Rob Ninkovich explained that the quarterback could be working on a deal that sets him up with a team's front office when he eventually retires. Here's how Ninkovich explained it:
•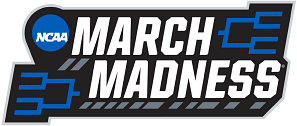 "I also think that there could be a possibility of Tom wanting to go up to the office level and be a general manager some type of [front office executive] in a team. He can't do it while he's playing, but if he set something up with an owner like, 'Hey, I will come play for you, but when I'm done well I want to be involved.'"
Will Tom Brady be a general manager?
---
Tom Brady's post-football plans set for another pivotal offseason
Around this time last year, the quarterback decided to step away from football. However, the retirement only lasted six weeks. During this time, it was rumored that he was angling to be a minority owner of the Miami Dolphins, but it failed to happen.
Later in the offseason, the quarterback got a deal with FOX to call games for the network following his retirement. Of course, Ninkovich's eventuality assumes the quarterback is free to terminate the deal with FOX at any time.
For reference, John Elway became general manager of the Denver Broncos about a decade following his retirement from playing. Former NFL player John Lynch is currently the general manager of the San Francisco 49ers.
Will Brady still be chasing the Lombardi Trophy following his retirement from the gridiron? Only time will tell.
---
If any of the above quotes are used, please credit Get Up and H/T Sportskeeda.