During Sunday's inexplicable loss to the Pittsburgh Steelers, Tom Brady could be seen berating his Tampa Bay Buccaneers offensive line. He screamed at them as they trailed 10-6 just ahead of halftime. He mentioned the outburst on the Let's Go! podcast:
"I don't know if it's motivation, but I do think that it's a bad day when there's more F-bombs than touchdowns. So that was not one of my better days. But F-bombs, they used to kind of keep from showing you in those moments but now it's kind of for the world to see. So that's just the way it is."
•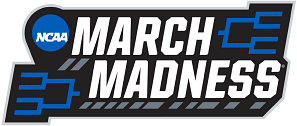 The day did get a little bit better following his sideline outburst. The Buccaneers kicked a last-second field goal as time expired to drop the deficit to one point and scored nine more points in the second half.
Unfortunately, their defense surrendered 10 more points in the second half, which was just enough for the Steelers to squeak by. Tom Brady's performance wasn't awful, but it certainly wasn't up to standard and it appears that he blamed his offensive line for it.
In total, Brady was 25/40 for 243 yards and a touchdown. However, neither the rushing nor passing offense could get anything going. Their failed two-point conversion on the lone touchdown they scored late in the fourth doomed them.
---
Where does Tom Brady's latest loss leave the Tampa Bay Buccaneers?
The loss to the Steelers is perhaps the most perplexing of the year for the Buccaneers. Tom Brady had a tantalizing matchup with one of the worst secondaries in football who were missing a few key players. With that quarterback and their offensive weapons, many expected this game to be a blowout.
The loss dropped Tampa Bay to .500 at 3-3 and tying the Atlanta Falcons for the NFC South lead. Fortunately, the Buccaneers escaped last week with a 21-15 win over Atlanta or they'd be in second at 2-4.
Their playoff chances aren't as strong as they once were, but they're still the overwhelming favorites to win the division. Despite a hot start by the Falcons, the competition in the NFC South is still very weak. Talent ultimately wins out most of the time in the NFL, and the Buccaneers have far too much talent to be a near .500 team this year. We will see if Tom Brady can turn it around in the coming weeks.
If you use any of the above quotes, please credit the Let's Go! podcast and H/T Sportskeeda.
Edited by Zachary Roberts