Tom Brady and the Tampa Bay Buccaneers crashed out of the 2022 NFL playoffs after being dealt a 31-14 defeat by the Dallas Cowboys in the Wild Card round. The Buccaneers had a bit-part season in 2022 as they limped to a 8-9 record in the regular season, barely doing enough to make the playoffs.
With their season now officially over, one can't help but think about what went wrong for the team. Especially after being named among the favorites to lift the Lombardi at the start of the season.
While a lot of questions have been raised about the Buccaneers defense, the offense has had to take its fair share of blame. Brady's numbers dipped in 2022 compared to last season, and a lot of it could be blamed on the multiple injuries his supporting cast endured.
•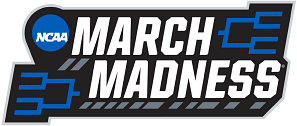 Another notable absentee was tight end Rob Gronkowski, who called it quits on his NFL career in the 2022 offseason.
Tom Brady appeared on the Let's Go! podcast just days before their Wild Card game. He revealed that the Buccaneers had tried to lure Gronkowski back to Tampa Bay multiple times through the course of the year. But Gronk's reluctance to return seems to have hit the wrong nerve with Brady:
"As much as I love having him on the show. I'd much rather have him on the field with me. So I'm a little p*ssed off at him that he's on the show with me on a Monday morning and not on the field on Monday night, but I'll get over it."
The Buccaneers quarterback, though, maintained that the door would always remain open for the tight end to return:
"Whenever it's ready for him, he knows that the team would roll out the red carpet for him. But I know we all tried multiple times starting from March on and you know he's been enjoying the share of retirement. We'll see what the future has for him in store."
While it seems that Rob Gronkowski has called time on his NFL career for good, the same can't be said about Tom Brady.
---
Tom Brady's post-game press conference sounds like a final farewell to Buccaneers
After crashing out to the Cowboys, Brady's post-game press conference was littered with questions about his impending free agency. The quarterback, though, dodged questions claiming his immediate plans involved going back home and getting a good night's sleep.
He did, though, end the press conference with a lengthy monolog, saying:
"I just want to say thank you guys for everything this year. I really appreciate all your effort. And I know it's hard for you guys, too. It's hard for us players to make it through, and you guys got a tough job. And I appreciate all that you guys do to cover us and everyone who watches and is a big fan of the sport."
ALSO READ - Colin Cowherd believes Dolphins still the most desirable landing spot for Tom Brady - "Miami looks like a good fit for him"
Brady continued:
"We're very grateful for everyone's support. You know, I love this organization. It's a great place to be. I love everyone for welcoming me, all you regulars. And just very grateful for the respect, and I hope I gave the same thing back to you guys. So thank you very much."
Tom Brady avoided all the questions that followed and walked off the podium after what was possibly his last game as a Buccaneer.
Edited by Souryadeep Mazumder