NFL fans may have seen the FanDuel promo featuring Rob Gronkowski. He seeks the help of Super Bowl champion kicker Adam Vinatieri to help him train for the "Kick of Destiny".
Fans will be treated to another commercial during the second half of the Super Bowl to see if Gronk makes the kick or not.
•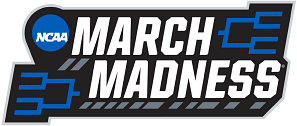 On Thursday morning, Kay Adams asked the former NFL tight end if anyone had been heckling him about the kick. He said it's been the exact opposite. Gronkowski said that people have been supporting him everywhere he goes. He even mentioned that when he was walking out of a restaurant, two people yelled at him, telling him that he was going to make the kick:
"People are yelling at me. I was leaving the restaurant yesterday, two people yelled at me, 'Gronk, you're gonna make that kick.' So everyone's motivating me."
He even went on to mention that while he was at Lincoln Financial Field last week for the NFC title game, he had Philadelphia Eagles fans yelling encouragement.
---
What happens if Rob Gronkowski makes the "Kick of Destiny"?
The Kansas City Chiefs and Philadelphia Eagles will face off in Super Bowl LVII on February 12, 2022. During the second half of the game, FanDuel will air a commercial featuring Rob Gronkowski.
He will attempt a 25-yard field goal and if he makes it, there could be some serious financial compensation for FanDuel players. In the commercials for the upcoming event, Vinatieri, one of the best kickers to play in the NFL, try to train Gronkowski and teach him how to kick.
FanDuel players who bet $5 or more on the Super Bowl will win a share of $10 million in free bets. The former NFL tight end is quite confident that he will make the kick.
While the winnings will only be used on FanDuel, the promotion is a great talking point for the sports betting company. Earnings can only be spent on their site and in future sports betting contests. It also goes without saying that if a company's commercial makes headlines during the Super Bowl, that's only good for business.
Edited by Nicolaas Ackermann