While the Miami Dolphins had a disappointing end to their season with Skylar Thompson starting a playoff game in place of the injured Tua Tagovailoa, the decision to hire Mike McDaniel as the head coach proved to be the right move.
Under McDaniel's leadership, the offense flourished, and his unique personality quickly resonated with the players. Despite being 40 years old, McDaniel's ability to connect with his players sets him apart from some older coaches.
The sentiment of McDaniel's impact extends to both sides of the ball, even though he comes from an offensive background. Tyreek Hill discussed the special qualities of their head coach during a podcast, highlighting the energy and enthusiasm McDaniel brings to every practice and game.
•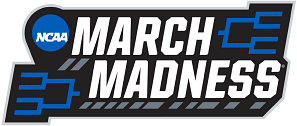 He's different, bro. As a player, when you do that many plays in one day, like, I need that. I need that energy. I need to know you're out here not just calling plays and making me run them, I need that energy from you - and coach [McDaniel] brings that energy each and every day.
Videos from training camps and appearances at other sporting events showcase McDaniel's penchant for bringing energy and charisma wherever he goes, even if it comes across as nerdy at times.
Can the Dolphins dream big in 2023 with a healthy Tua Tagovailoa?
With a talented head coach, a strong roster, and a healthy Tua Tagovailoa back as the starting quarterback, the Miami Dolphins have reason to dream big in 2023. Building on another year of rapport with Tyreek Hill and other key players, the Dolphins are poised to be a formidable force in the AFC, even with the addition of Aaron Rodgers to the conference.
Tagovailoa's return signifies more than just a boost in fan morale; it represents a genuine opportunity for the Dolphins to compete at a higher level, as the talent on their roster has shown. The key now is keeping Tua healthy to unleash the team's full potential.