Tom Brady learned to be a sportsman while playing with children from the community on Portola Drive in his native city of San Mate.
That was years before he joined the Tampa Bay Buccaneers, a twenty-year run with the New England Patriots, and a few years spent playing collegiate football at Michigan.
The distance between San Mateo and San Francisco is around 20 miles, and it takes about 30 minutes to travel down Highway 101 to Santa Clara, where the San Francisco 49ers now play.
•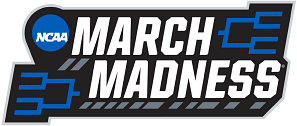 Fans of the "NFL GOAT" shouldn't be surprised to learn that Brady grew up as a San Francisco 49ers supporter and was a gifted, athletic youngster, according to his boyhood friends.
When Joe Montana of the 49ers teamed up with Dwight Clark to beat the Dallas Cowboys in 1982 at Candlestick Park en route to capturing their inaugural Super Bowl, Brady and family were there.
Brady was also fortunate enough to have his parents pull him straight out of school and drive to San Francisco to attend the team's celebratory procession after the 49ers beat the Cincinnati Bengals to win the 1982 Super Bowl.
The 49ers squad that Tom Brady's dad, Tom Sr., grew up knowing, while the son was living in San Francisco, reached the postseason four times in three decades. However, when Brady was younger, he watched as the team claimed multiple Super Bowls between 1981 and 1989, with Bill Walsh and Joe Montana dominating the league.
---
Tom Brady has joked about hating the 49ers after joining the NFL
Naturally, Tom Brady ended his long-standing love affair with the San Francisco 49ers when he was taken by the New England Patriots with the No. 199 overall pick in the sixth round of the 2000 NFL Draft.
His fighting spirit, which he had had since he was a child, was unaffected by San Francisco passing on him in the draft. That allowed him to go on and become one of the greatest NFL players of all time.
Brady joked with reporters before the Bucs' game against San Francisco in December 2022 about how his feelings about his old team started to change.
The seven-time Super Bowl champion said that while he adored the 49ers as a child and during his college career, he 'hated' them after they passed him over in the draft. The rest, as they say, is history.