Aaron Rodgers' Jets career got off to an inauspicious start against the Bills on Monday night football. Rodgers was tackled by Leonard Floyd on the first drive. While he got up after the play, he then went down and needed medical attention. He then had to get off the field to get his leg examined.
The Jets will now have to reassess their quarterback situation after pushing all their chips in on a Super Bowl-contending roster.
---
•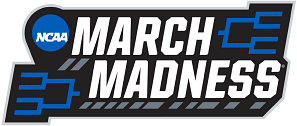 How did Aaron Rodgers get hurt?
While there was some hope he would be back, he was taken to the blue tent and then Jets fans' worst nightmare came true. The cart came out and Aaron Rodgers was taken off on that. While the full nature and scale of the injury is yet to be determined, it is an ankle injury.
In one moment, the Jets' fantasies for this season could be in ruins. Robert Saleh will hope that even as he does not return to this game, he can play some part this season.
---
Is Aaron Rodgers out for the season?
The quarterback was taken for an x-ray and Mike Garafolo reported that he was wearing a walking boot. It was later confirmed by the Jets that Rodgers had been ruled out of the game.
Rodgers has since been ruled out for the rest of the season in what will be a crushing blow to the Jets' hopes. They will now have to rely on Zach Wilson to ride out the storm, or make a free agent acquisition.
Cowboys owner Jerry Jones earlier shot down any potential interest in the Jets reaching out for a Cooper Rush trade, or for Trey Lance.
---
Aaron Rodgers' injury history
The Jets put their chips on a 40-year-old quarterback because they knew how good Aaron Rodgers has been in recent seasons despite his advancing age.
The last two seasons with the Green Bay Packers, when Nathaniel Hackett was his coordinator, saw him win two MVP titles. That is what they were hoping here as well. Instead, this unfortunate injury now puts a doubt on their whole season.
Last season, injuries really affected his performance. He had a broken thumb and bruised ribs, which made for a losing record last year and missing the playoffs. However, in the 2021 season, when he won the last of his MVP award, Aaron Rodgers had to deal with a broken toe and COVID complications.
So, he has history of playing through pain. In a similar situation in the opening week of the 2018 season, the Green Bay Packers were playing the Chicago Bears. He picked up a Knee MCL Sprain Grade 2. He was carted off then as well but returned to the field and dealt with the injury for most of the season. The Jets will be hoping that he can pull off something like that and return for the remaining year.