University of Texas icon and former NFL quarterback Vince Young had a decent NFL career. He earned $26 million in the league but recently went bankrupt due to his wasteful spending habits and a perceived notion that his money would never run out.
Young was a high roller and did not spare any expenses in living the high life. So much so that it was once alleged that Young didn't want to deal with airport travelers so much so that he bought out an entire Southwest flight to ensure he'd be flying alone. So, it begs the question, didn't he know it was a matter of time?
---
•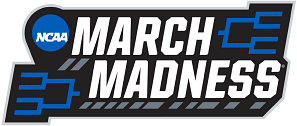 What happened to former NFL star Vince Young?
Vince Young came into the NFL with a bang, as he was fresh off leading Texas to a national championship victory in 2005. He also came in second in the Heisman Trophy race the same season.
Young was drafted with the third overall pick in the 2006 draft by the Tennessee Titans. He repaid the Titans' faith by winning the Offensive Rookie of the Year Award and earning a deserved Pro Bowl selection in his rookie season. Unfortunately, that was as good as it got for the dynamic QB, who retired from the NFL in 2014. In his short yet eventful NFL career, he played for the Titans and Philadelphia Eagles.
After he retired, he got into financial problems, as he could no longer fund his expansive lifestyle with a rolling NFL contract. The stories about Young's spending exploits are the stuff of legend, but one stands out.
The most famous story of his spending involves the Cheesecake Factory. Young allegedly spent $5000 a week at the chain restaurant. One costly evening cost Young $15,000. He routinely paid for expensive liquors and wines on top of meals for a large group of Titans. It's no surprise that his net worth came crumbling down.
---
Vince Young's net worth
Vince Young has an estimated net worth of $400,000. That's pretty interesting for a retired NFL quarterback with career accolades like two Pro-Bowl selections, NFL Rookie of the Year, AP NFL Offensive Rookie of the Year, and around $30 million in endorsement deals from companies like Reebok, Madden NFL and Campbell's Soup.
In January 2014, he filed for Chapter 11 bankruptcy protection, listing assets of $500,000-1 million and liabilities ranging from $1-10 million. On the positive side, at least, he has a full-time job working as a special assistant in the University of Texas athletic department.