For the second time in a year, Tom Brady has announced his retirement from the National Football League.
The greatest quarterback of all time made the announcement via an impromptu Twitter video where he thanked many people as he called time on his career. The video was rather emotional and reminded the world just how much the game meant to Brady.
Now that the dust has settled, it's time we find out what Brady plans to do after football. Someone as accomplished as him can only stay occupied for so long.
•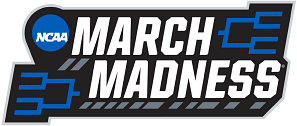 ---
What will Tom Brady do now that he has retired from NFL?
In May 2022, it was announced by FOX Sports that Tom Brady would join FOX Sports as the network's lead NFL analyst "immediately following his playing career."
The announcement came after the all-time great unretired with the Tampa Bay Buccaneers and chose to return for another go at the Lombardi Trophy. It was announced that Brady would join play-by-play announcer Kevin Burkhardt on FOX Sports' lead broadcast team.
Brady's contract as a broadcaster is the biggest in American sports, with the former New England Patriot signing a ten-year deal with FOX Sports worth $375 million.
The job might be what Brady needs from a financial and emotional standpoint. Financially, he lost a lot of money when FTX crashed, and emotionally, as he doesn't have to abandon football forever. It's unclear when Brady will resume work at the FOX studio, but it could be sooner than we think.
---
How did Tom Brady perform this season?
Tom Brady returned for his third season with the Tampa Bay Buccaneers in the 2022 NFL season, even though most expected that last season would be his last. The GOAT QB tried his best to work around the Bucs' newfound holes in their roster, and making the playoffs was a chore rather than a certainty.
However, on the individual front, Brady was pretty decent, with the top-tier quarterback ranking among the best in most categories. He put up a stat line of 4,694 passing yards, 25 touchdowns and nine interceptions in the regular season.
Brady led his team to the NFC South Division, as they finished with a better record than all their divisional rivals. The Bucs, though, ended with a regular season losing record, a first in Brady's career. They were matched against the Dallas Cowboys in the wildcard round and were resoundingly beaten and dumped out of the playoffs.
Following the gut-wrenching loss, Tom Brady sounded uncommitted about returning to play another season with the Bucs. It turns out that he wasn't only unwilling to play another season for the Bucs, but he was done with playing professional football. Next up, likely a role in the studio for FOX Sports awaits Brady.