Move over, Tom Brady, well kinda! A new champion is in town, and he answers to the name Brock Purdy. The 49ers new quarterback, who dropped a number on the GOAT last week, was in his elements today against the Seahawks as well. His mettle was helped immensely by George Kittle with the tight end at the end of two touchdowns thrown by Mr. Irrelevant-No-More.
Now, it doesn't matter that Brock Purdy has won two NFL games as a starter -- that's five fewer wins than Tom Brady has Super Bowls -- but there is a bandwagon to be jumped on, and we are not letting anyone get on it before us. We cannot allow anyone else to say "told you so" when Brock Purdy becomes the first rookie quarterback to win a Super Bowl. Ah, c'mon it's fun to dream such things, isn't it!?
Why Brock Purdy is the next Tom Brady...again, kinda
•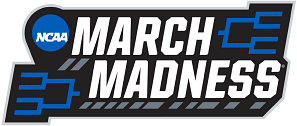 Brady has always wanted to join the San Francisco 49ers. As a lifelong fan, he even gave them the opportunity to sign him when he decided to leave the New England Patriots, and they turned him down. Brock Purdy is already living the dream that Brady never could. As the current starting quarterback for the 49ers.
Then consider Purdy's performance in the game against the Seahawks today. Seventeen completions in 26 attempts, 217 yards, and two touchdown passes. He also had 11 straight completions to start the game. Last game he led the 49ers to a 35-7 win over the Tampa Bay Buccaneers and the GOAT. Purdy came into a very good team, when the starting quarterback Jimmy Garoppolo went down injured, and now they are in Super Bowl contention.
This is very similar to Tom Brady's story. From the 199th pick of the NFL Draft, Brady went on to become arguably the greatest quarterback the NFL has ever seen. Similarly, Mr. Irrelevant, who was the last pick in this year's draft, now looks to be leading a franchise capable of winning the Super Bowl. In both cases, Purdy and Brady came in after starters went down injured. For Drew Bledsoe, read Jimmy Garoppolo.
So, there are a lot of similarities between the two quarterbacks. They have come into the league forgotten and underestimated. They took over more established quarterbacks and then made it seem all too easy. In all seriousness, Purdy might not be the next Brady. But if he keeps playing like this, he might be the first Brock Purdy. Sometimes, that is all one needs.