Dallas Cowboys star cornerback Trevon Diggs is expected to be out for the season. The Pro Bowler sustained a devastating ACL injury in practice on Thursday, and multiple reports have ruled him out for the rest of the 2023 NFL season.
As of now, Diggs and the Cowboys haven't decided on when he will have the surgery.
•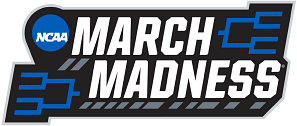 After Diggs' injury, Mike McCarthy spoke to the media and said this as per Michael Gehlken:
"It's definitely a punch in the gut for our football team, but this is an opportunity for our defensive depth to step up and continue to move forward."
---
How did Trevon Diggs get injured?
According to the Dallas Morning News, Trevon Diggs sustained the injury during a one-on-one session in Thursday's practice and left the practice facility on crutches.
According to the latest update, Diggs has suffered a torn ACL and is out for the rest of the season. This comes as a significant blow for America's team, as it had one of the league's stingiest defenses. The Cowboys will now have to make do without a two-time Pro Bowler and one of the NFL's best cornerbacks.
---
Trevon Diggs injury update: Possible return date for Cowboys CB, recovery time
Usually, NFL players are ready to play in around nine months after sustaining an ACL injury. Since Diggs' MCL and other ligaments didn't get hurt, the Cowboys' star should be back to start the next season.
More clarity around his return will be provided once he gets his surgery done in the coming days or weeks.
---
Who is Trevon Diggs' backup?
Trevon Diggs plays the right-sided cornerback position for the Dallas Cowboys. He is arguably a top-three player at his position. Thus, it'll take a lot of work to replace Diggs, especially in Week 3. However, the Cowboys have two players who could step in.
First off, there's DaRon Bland, a second-year pro. The Cowboys drafted Bland in round five in 2022, and he has been a serviceable backup. He is a ball hawk, amassing five interceptions and seven pass deflections in his first year. Bland could be a natural replacement for Diggs as he grows into the Cowboys' signature choking defense.
Further down the RCB depth chart is Noah Igbinoghene, a phenomenal athlete and former first-round draft pick. Igbinoghene was drafted by the Miami Dolphins in 2020 and spent his first three years in Miami. However, he was traded to Dallas for Kelvin Joseph. He scored a touchdown on his Cowboys debut, making a 58-yard blocked field goal return. He should see an increase in snaps due to Diggs' injury.
Trevon Diggs' contract details
According to Spotrac, Trevon Diggs is on a five-year, $97,000,000 (that he signed Sunday). That means Diggs is presently earning $19,400,000 per season, which is among the best for his position.
Diggs' contract includes a $21,250,000 signing bonus, and $33,304,000 was guaranteed at signing. This deal keeps Diggs on the Cowboys until his age 32 season. That's a win-win for both parties. The Cowboys keep a hold of one of the league's best corners, while Diggs is assured of a stable home in the ever-changing NFL landscape.
Edited by Joseph Schiefelbein